All Posts Tagged With: "Ashley Green"
POP Beauty Takes a Bite into the Big Screen!
With the inspirational Audrey Hepburn in mind, POP Beauty Makeup Artist Victoria Rowe created a delicate twist to Ashley Green's mysterious character. Armed with POP Beauty products, a vintage dress and a gorgeous day, they created magic through the photographer's lens, and channelled the legend.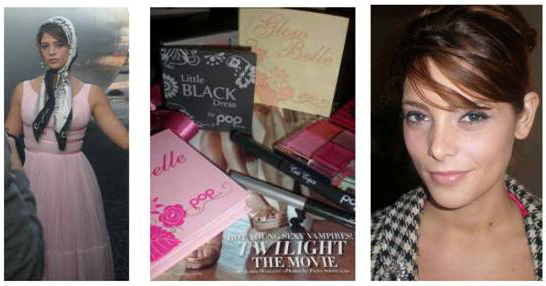 The POP Beauty products used include:
Rose Belle Blush, the sheer pink glow of Glow Belle, Cat Eyes in Onyx and In-Liner in Black for the infamous Audrey Hepburn eyes, the light nude and lighter shades from Little Black Dress, the taupe brown shades from Little Brown Dress, Magnet Eye Primer, and a combination from Kiss Mix in Berry.
Pop Beauty is available at sephora.com and ULTA.com!