All Posts Tagged With: "Clarifying Shampoo"
Redken For Men clean brew shampoo good enough for him, good enough for her. I used it as a clarifying shampoo the other day and to my surprise it worked even on a girl's hair ha! It clarifies without drying my hair and it smells kinda nice, very citrus which in my opinion is a unisex scent.
How to clarify your hair. Redken Hair Cleansing Cream Shampoo is probably the best clarifying shampoos I've ever used. It's super cleansing without making your hair feel like a straw. You can shampoo and rinse or even leave it for up to 5 minutes. It smells good too. Perfect for those days when your hair feels over -weighted, too flat and lost its bounce aka bad hair days.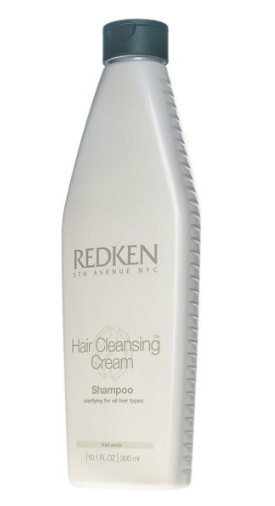 Redken Hair Cleansing Cream Shampoo
For $1 dollar & change Suave daily clarifying shampoo works like nobody's business. For some reason my hair becomes quickly unresponsive to my favorite shampoo even only after 2 uses so I have to clarify my hair quite often. If I don't clarify my hair is weighted down and even after blow drying my hair for some good time my hair feels & looks bad. Another hair tip that works for me is wait before blow drying your hair, don't dry it when it's soaking wet, that will also add to more dryness and frizz.
Suave daily clarifying shampoo is gentle yet effective in stripping my hair from daily hair care styling products and bringing back silky bouncy hair.
Looking for last minute stocking stuffers?! We've got you covered! Check it out…
PHILIP B TRAVEL KIT
Give a little luxury this holiday season without breaking the banks! The PHILIP B Travel Kit ($30) combines PHILIP B favorites they're good for you, beautifully effective and instantly transporting. Delicate flower oils nourish hair from the inside out, leaving it thick and shiny without added weight. Custom-blended plant essences hydrate thick, unruly curls for perfect bounce and movement. Naturally aromatic botanicals soothe or invigorate your senses on contact.