All Posts Tagged With: "Blackheads"
Looking for last minute stocking stuffers?! We've got you covered! Check it out…
PHILIP B TRAVEL KIT
Give a little luxury this holiday season without breaking the banks! The PHILIP B Travel Kit ($30) combines PHILIP B favorites they're good for you, beautifully effective and instantly transporting. Delicate flower oils nourish hair from the inside out, leaving it thick and shiny without added weight. Custom-blended plant essences hydrate thick, unruly curls for perfect bounce and movement. Naturally aromatic botanicals soothe or invigorate your senses on contact.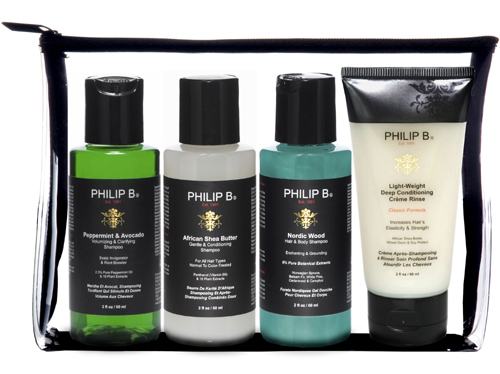 Watch Marta's video blog for today talking about some of her favorite drugstore beauty products!
Products mentioned in Marta's video blog:
Pantene nature fusion smooth vitality shampoo and conditioner
Pantene Blonde Highlighting Expressions shampoo and conditioner
Itch Defense Skin Balancing Moisture Lotion From Curél
Jergens Sensitive Skin Relief Fragrance Free Daily Moisturizer
Lubriderm Daily Moisture Lotion For Normal to Dry Skin Fragrance Free
St. Ives Blemish and Blackhead Control Apricot Scrub
Lierac Paris Crème Mesolift Anti-Aging Radiance Cream (Available at CVS)
Lierac Paris Diopticrème Age-Defense Cream eye cream (Available at CVS)