All Posts Tagged With: "Estee Lauder Perfumes"
Estée Lauder Fall 2010 Launches: NEW Estée Lauder pleasures bloom perfume. Capture the Joy of Life's Simple Pleasures with a New, Luscious Fruity Floral Fragrance. Estée Lauder invites you to celebrate the timeless joy of life's simple moments. Introducing new pleasures bloom, a luscious fruity floral fragrance, that embodies the appeal of new moments, new pleasures and the exuberance of life's carefree days.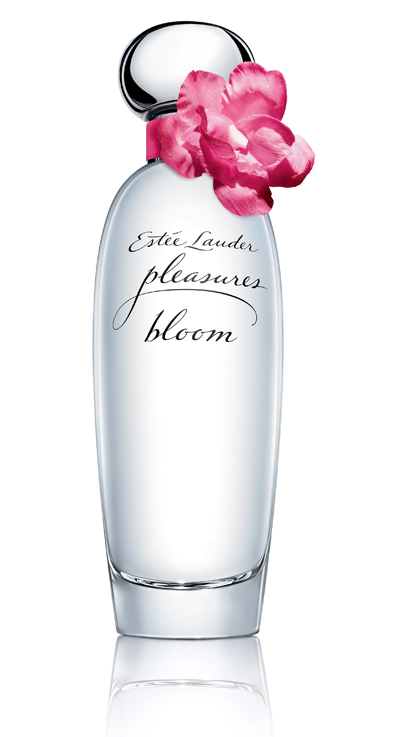 Estée Lauder Introduces pleasures Splash Three Sheer, Refreshing and Spirited Scents to Splash All-Over.
Experience one of life's simple 'pleasures' in three refreshing new ways. Estée Lauder invites you to discover three new ways to enjoy the liveliest notes of Estée Lauder pleasures, transformed into refreshing splashes light enough to wear all over your body. Drench yourself with the delicate rain-washed scent of Baie Rose Peony… Dive into the tempting exotic and cool waters of Jasmine Violet… Soak up the warmth of sun-splashed Sandalwood Amber. Sheer, refreshing, spirited-they're a rush of pure pleasure!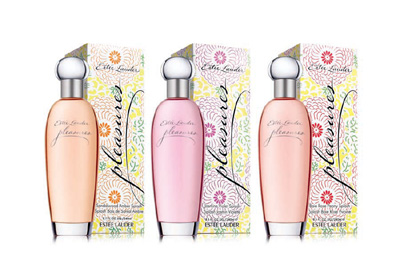 Three Captivating Twists on a Classic:  Created in 1995, Estée Lauder pleasures set the trend for uplifting, airy fragrances and introduced the Sheer Floral fragrance category. Fresh as flowers after a rain, pleasures is an energetic blend of Lilies, Peonies and Jasmine, all tingling with the rare essence of exotic Baie Rose.
Drawing from pleasures liveliest notes, each pleasures Splash is a light-hearted, high-spirited blend that pays tribute to this iconic fragrance:
Baie Rose Peony Splash:  Baie Rose Peony Splash is a Fresh Floral scent that brings together the exotic spiciness of Baie Rose and the delicate beauty of Peonies. Tender and luscious, this floral wonder is built
around the dewy Peony and subtle spice of Baie Rose. Delicate petals of Lily, Rose and Peony are gently wrapped with wet Green Leaves for a drenched-in-nature sensation, while Baie Rose and a Warm Skin Accord balance the feminine floralcy with soft sensuality and comfort.
Sweep her off her feet this Valentine's Day with the right essentials from Estee Lauder.
From a sultry fragrance to a flirty pink top, getting that perfect Valentine's Day gift is a must for creating the right mood. Nothing says true love more than glamorous, collectible compacts and limited edition gift sets that are luxurious and a beautiful addition to anyone's vanity.
Make Her Feel Sexy and Sensuous…The Estée Lauder Sensuous fragrance gift set includes a 3.4oz Eau de Parfum Spray, 2.5oz Satin Body Lotion and 1oz Body Powder shaker to spice up your Valentine's Day. This woodsy, intimate scent evokes confidence, individuality and sex appeal for a memorable night.