All Posts Tagged With: "Halle by Halle Berry Perfume"
Reveal The Woman Within: Halle Berry and Coty Beauty unveil a new fragrance for Spring 2009.
In Spring 2009, Academy Award winning actress, beauty and fashion icon, Halle Berry introduced her first signature fragrance called Halle by Halle Berry.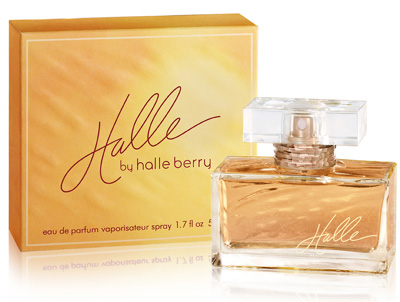 Inspired by Halle Berry's modern femininity and natural beauty, this new scent captures the spirit of a woman who is effortlessly sexy, stylish and elegant. Unique and powerful, much like the creator herself, this fragrance will resonate amongst all women around the world, inviting them to reveal their inner beauty, sensuality and strength of character.
"For years I have created my own personal scents by mixing and layering fragrances, trying to come up with something unique and different. It's a wonderful form of self-expression and I am thrilled to be working with Coty on my debut fragrance," said Ms. Berry.
Oscar winner Halle Berry has developed her first fragrance: Halle by Halle Berry.  Berry, who was reportedly "mixing her own" blends prior to developing her signature fragrance, says the new fragrance is "a real, true expression of who I am".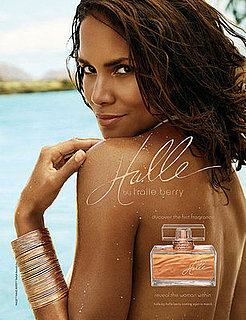 Halle by Halle Berry Perfume ia a woody oriental type of fragrance. Halle collaborated on with Coty, and the perfume is scheduled to hit shelves early March 2009.
Halle by Halle Berry perfume main notes are: mimosa and fig essences. Additional notes include bergamot, pear blossom, freesia, hibiscus, ultra mimosa, sandalwood, driftwood, cashmere musk, olibanum and sensual amber. Halle by Halle Berry will be available in 15, 30 and 50 ml Eau de Parfum and in matching body products.
via: Now Smell This