All Posts Tagged With: "Hilary Duff's hair"
Suave Professionals Celebrity Stylist Marcus Francis chopped off three inches of Hilary Duff's hair last week, creating a blunt "lob," or long bob, that will be popping up on the scene this summer as the cut to flaunt during the warmer months. Check out the photos below to see the transformation in action!
"The cut is slightly angled with a shorter length in the back than the front for a chic, edgy finish," says Marcus.
Thinking about making a change for summer? Check out Marcus' tips below:
What should women ask for at the salon that want this cut?
A long bob that hits the collarbone when hair is dry. It's ever so slightly shorter in the back at a 25 degree angle, and has a more blunt cut on the ends.
TM & Marta Walsh has got the word that celebrity hairstylist Marcus Francis worked with Hilary Duff to create Duff's Brigitte Bardot inspired hairstyle for the New York signing of her new book "Devoted" on Monday, October 10th, 2011.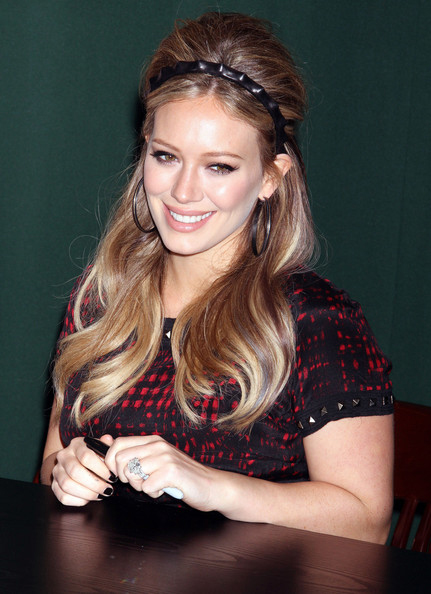 Hilary Duff's Hair At The New York Signing of Her New Book Devoted
Hairstyle Inspiration: "Hilary and I are always drawn to the casual glamour of Brigitte Bardot. For her book signing event, I wanted to recreate that iconic volume, polished off with a leather headband for a sweet and sexy combo look."
How To Get Hilary Duff's Hairdo: