All Posts Tagged With: "Mark Hotel"
Frédéric Fekkai, world renowned style-maker and entrepreneur will bring his signature service and yet another salon experience to New York City at the legendary Mark Hotel this fall! The uber-chic 2,100 square-foot luxuriously designed oasis is located on the second floor overlooking Madison Avenue.

A style icon, Frederic Fekkai has worked with most of New York's most notable! His new Mark location promises to offer a tranquil, sophisticated environment paired with New York City's top stylists. Loyal customers continue to come back to the Frederic Fekkai Salons because of his hand selected stylists and colorists that share Frederic's innate ability to find a woman's innate beauty and bring it out through their hairstyle.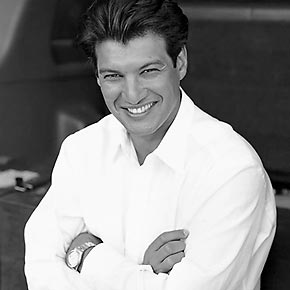 "The Mark Hotel is considered to be a classic landmark amongst the landscape of the Upper East Side," says Fekkai. "I am delighted that we will now be able to service the clients of The Mark in addition to many of our current clients that already reside in the area".
Frédéric Fekkai at The Mark opens to the public in September, 2009.