All Posts Tagged With: "Michelle Smith"
"My Spring 2012 collection is modern and geometric in cut and print, softened by earthy materials like wood and tortoise resin. Colors are vibrant and exciting- vermillion, tangerine, jade and azure are grounded by chocolate brown and indigo" – Michelle Smith, Designer and Creative Director, Milly.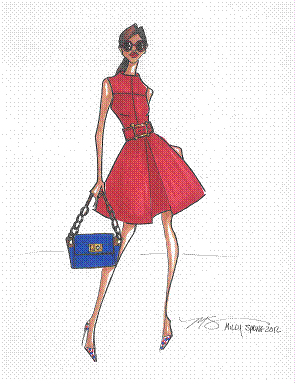 Milly Spring 2012 Collection Inspiration
Rebecca Taylor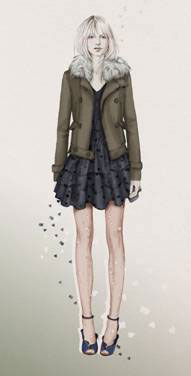 The fall 2010 collection was inspired by a mixture of 70's Parisian attitude and an urban New York City girl. With a renewed love for classic sportswear, silhouettes have been re-worked with a twist to give subtle edge on signature feminine designs. The palette includes dusty hues and new neutrals contrasted with military olives and hints of old gold. Fabrics are washed to provide a worn, overly-loved appeal and are combined with cashmere wool suits, leopard faux furs and down quilted coats, together giving this collection an affordable luxe quality.
I had the pleasure meeting Milly's designer Michelle Smith at the Milly for Clinique Cosmetics Bag launch party at Bloomigdale's 59th street in New York City. I was also lucky to see a fashion show presenting the fabulous Milly designs. I was in love with the clothes. The Milly collection was cut for the elegant woman yet a woman that is adventurist, likes to be outdoors, and enjoys life. Very Jackie O. Very feminine and pretty. When photographing with Michelle we both looked at each other and said at the same time. Michelle to Marta: I love your T Shirt. Marta to Michelle: And I love your dress. Getting a compliment from a fashion designer feels amazing.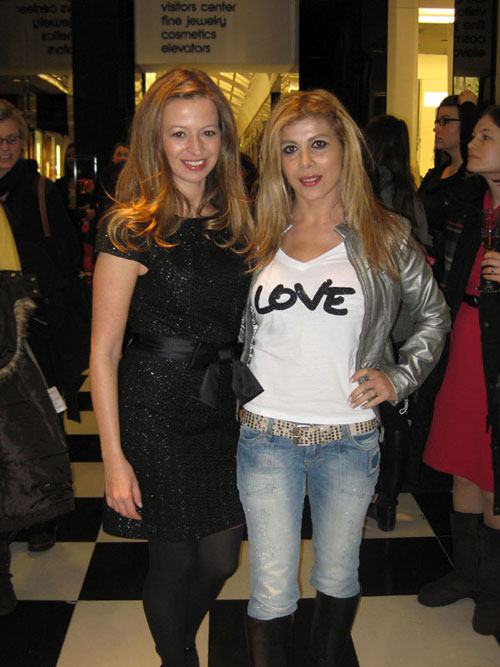 L to R: Milly designer Michelle Smith and Marta Walsh
The spring Milly for Clinique cosmetic bag is Michelle Smith's second Clinique creation and is sophisticated, glamorous and completely colourful. "Colour plays center stage in my collections," says Michelle. "The bright, fun print of the new Milly for Clinique bag makes me excited for spring."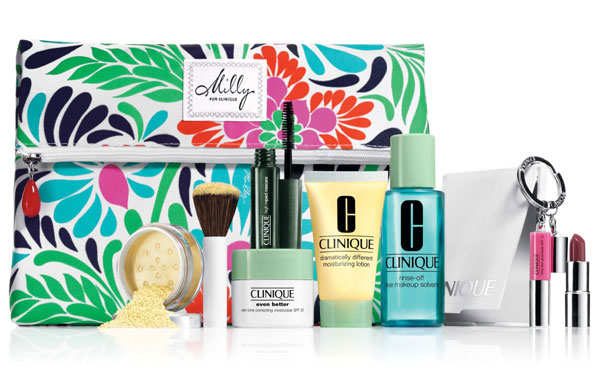 Milly for Clinique Cosmetics Bag