All Posts Tagged With: "Oprah Winfrey"
New York (May 25, 2011) – O, The Oprah Magazine will produce a special collector's edition bookazine celebrating 25 unforgettable seasons of "The Oprah Winfrey Show," on newsstands nationwide on June 28. Oprah and her team reminisce about the show's early days, when they begged passersby to take a seat in the audience, and recount their favorite moments of what was to become a show that changed television history. Oprah's Farewell Celebration: Inside 25 Extraordinary Years of "The Oprah Winfrey Show" (148 pages, $11.99) is a joyful and comprehensive insider's look at the 25 seasons of aha moments, tears, surprises and triumphs that have meant so much to so many.
"The opportunity to have done this work for so many years – to be embraced by all of you – is one of the greatest opportunities that any human being could have," said Oprah Winfrey.
(Los Angeles, CA – February 27th, 2011) – Media Mogul Oprah Winfrey dazzles audience members and television viewers alike at the 83rd Annual Academy Awards. Presenting the award for Best Documentary, Winfrey graced the stage in a custom Zac Posen charcoal grey and ombre sequin gown.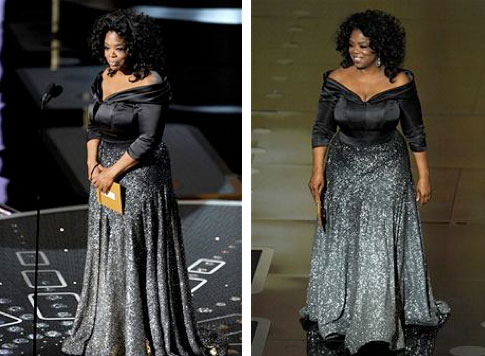 Sneak Peek: Lancôme will be working with ambassador Anne Hathaway and spokesmodel Elettra Wiedemann, as well as supermodel Veronica Webb, for the year's most celebrated event, the Met Ball, taking place tonight. The theme is "American Women: Fashioning a National Identity" and it'll be hosted by Gap creative director Patrick Robinson, Vogue's Anna Wintour and Oprah Winfrey. Talk about star power!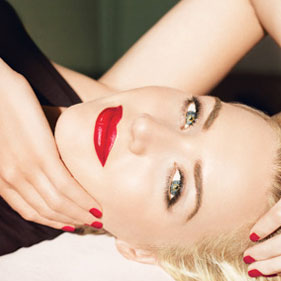 Makeup artist Gina Brooke will be making up Anne, Lancôme's Ewa Szwed is working with Elettra and Daniel Martin will make up Veronica.