All Posts Tagged With: "Ricky Martin"
NEW YORK, November 17, 2011 –MAC reveals the image for the 2012 Viva Glam campaign on Facebook.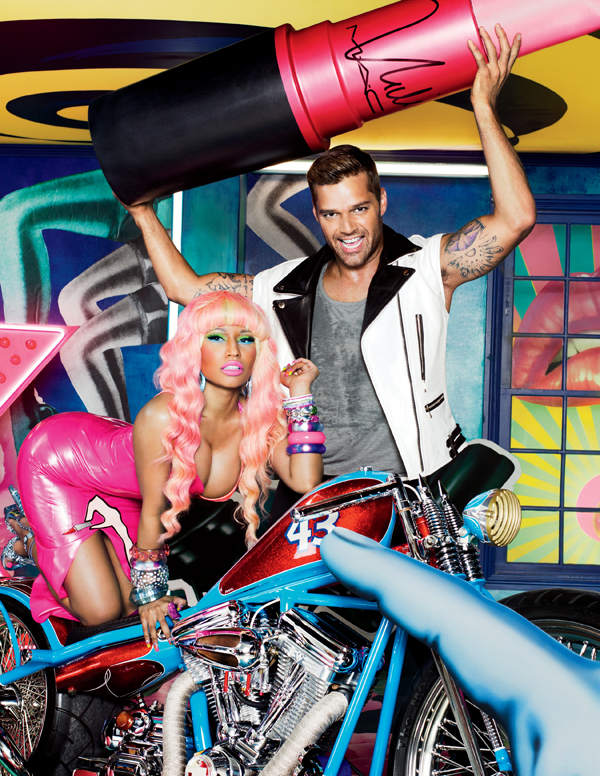 Viva Glam: Ricky & Nicki Campaign Reveal
Ricky Martin and Nicki Minaj in the MAC Viva Glam 2012 campaign visual shot by David LaChapelle. Every cent of Ricky and Nicki's Viva Glam products, on-counter February 2012, goes to support the MAC AIDS Fund.
New MAC 2012 Viva Glam Spokespersons. THE M·A·C AIDS FUND announces Nicki Minaj and Ricky Martin as its newest spokespersons to represent the 2012 VIVA GLAM campaign launching in February 2012. The two are on a set in Miami today shooting the campaign visuals with David La Chappelle.