I've recently interviewed the man behind Skindinavia, Allen Goldman.
In this interview Allen Goldman talks to me about the creation of Skindinavia, also known as "The Original Makeup Saver", and what makes it an essential beauty product in every girl's makeup bag. His philosophy about beauty. New Skindinavia product in the making for 2010: a simple mist that gives your makeup a sun kissed glow all winter! And his love for travel.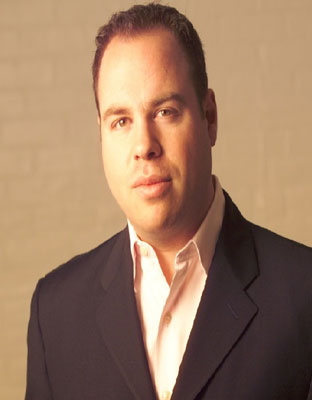 Allen Goldman
Marta Walsh: When did your passion for the beauty industry begin?
Allen Goldman: My passion for science has been around since I was very young. I credit my brother for bringing it to beauty when he developed a number of new transdermal technologies with a research partner at MIT. It was so exciting to see science that had never been done before. So many people believe "everything" has already been discovered. It hasn't.


Skindinavia Makeup Finishing Spray
MW: How was the concept for Skindinavia born?
AG: Skindinavia was born from a lot of listening at makeup counters. I was the Director of Education for another skin care company dealing with top spas and prestige retailers globally. When we started, we had only four products. One was a light spray moisturizer that hydrated amazingly well.
As I visited stores, I found that the associates were spraying it on top of foundation to give it a healthy glow and lock it in place. We knew we had something right there and started asking more women how they felt their makeup performed. No woman thought their makeup looked perfect all day, and there were no brands focused on improving the quality of the makeup women were already wearing. That how modern day Skindinavia became known as "The Original Makeup Saver".
MW: Who can benefit using Skindinavia products?
AG: Anyone who wears makeup.
MW: Which Skindinavia products are a must-have in any woman's makeup bag?
AG: It depends on the woman. We make eight different sprays for all different needs and skin types. If I had to pick one, The Bridal Makeup Finish. It is an amazing product for a very important day.
MW: What makes Skindinävia's Makeup Finishing Spray work so well?
AG: The fact that it cools the makeup surface. This is really the key. Think of how refrigerated food stays fresher so much longer. We apply this concept to makeup.
MW: What is new this year with Skindinavia?
AG: Coming in 2010, A simple mist that gives your makeup a sun kissed glow all winter (but not a self tanner)….it is really, really amazing because it actually plays an optical illusion to make you appear glowing. We try to keep the line very narrow. We only launch products that we believe do not currently exist anywhere.


Skindinavia Mineral Makeup Finish
MW: Skindinavia seems like a must-have beauty product on Hollywood movie sets, music videos, or even Broadway, can you reveal rumors on any particular celebs using Skindinavia?
AG: We do a large business in both Hollywood and Broadway. We are even provided to the students at the world's first makeup school in Hollywood. The products have become even more popular as HD film has become more prevalent. We do not sponsor any celebrities by design. We would rather put our resources into constantly improving our products. Allure magazine noted Skindinavia is used on Dancing with the Stars, supposedly Project Runway, Cirque du Soliel. Too many to mention.
MW: What do you love most about your job?
AG: There are two things I really love. One is giving other people jobs. There is nothing that increases someone's self worth than hiring them. The second is when a customer calls me and asks for a product to be sent overnight because they have to have it. That shows you developed something has truly impacted their life.
MW: What is your philosophy about beauty?
AG: It's pretty simple. Everyone deserves to look their best. We try to make products that get you an extra compliment or two…..I feel it is always important to let customers know that none of our products perform miracles. They are good, honest products that help your makeup look its best.
MW: Where can we find you when you are not formulating amazing beauty products? What other passions do you have in life?
AG: I love travel. Mostly in the US, I think the West Coast is so beautiful. Sometimes when we are developing products, I will sometimes fly somewhere in California, sit on a beach, have a smoothie, and think about whether it's really a good idea.