We are so excited to publish Beauty Interviews July 2008 Edition today, and feature the beautiful Khloe Kardashian (Kim Kardashian's sister) on the cover.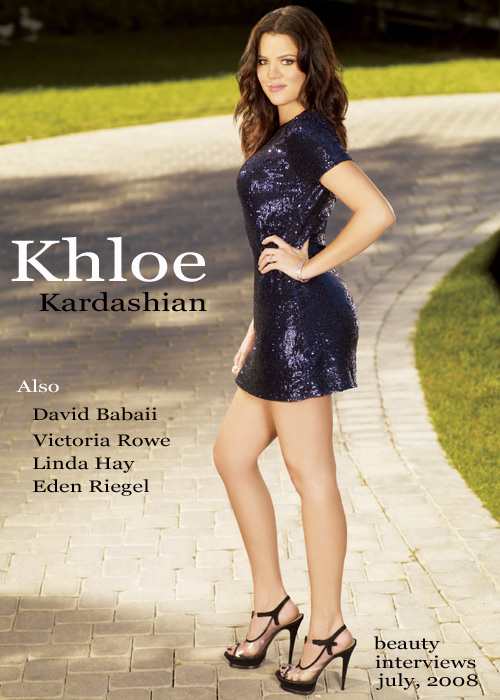 Read all about Khloe Kardashian's beauty secrets, from her signature smokey eyes look to the lip gloss her and Kim Karadashian are obsessed about, her favorite city in the world, and future career plans.
Other great interviews in Beauty Interviews July 2008 Edition include:
Eden Riegel an Emmy winning actress who is staring in a new webisodic series called: Imaginary Bitches, written and directed by Andrew Miller. Eden is also known for her role as Bianca Montgomery on the daytime drama All My Children. Eden Riegel shares with us some of her beauty secrets.
David Babaii a celebrity hairstylist who collaborated with actress Kate Hudson to create the David Babaii For WildAid Haircare line.
Linda Hay, Victoria's Secret chief makeup artist and the secret behind its beautiful Angels, such as: Heidi Klum, Miranda Kerr, and Adriana Lima.
Victoria Rowe a talented makeup artist who have worked with celebrities like: Brittany Murphy, Rosario Dawson, Kimberly Stewart, Shar Jackson, Linda Carter, Matthew Perry and more.
Founders of Mama Mio: Sian Sutherland, Tanya Kazeminy Mackay and Kathy Miller. And founders of Adorage MD skincare line Ida, Ella, and Yelena.