New York Fashion Week. Backstage at L.A.M.B by Gwen Stefani Fall/Winter 2010 hairstyle created by Danilo with Moroccanoil. The Look and Inspiration: Definitely modern. A glance back to the 30's and 40's with an eye toward the future. Glistening Bangs. The graceful ease of Curled Waves. Long hair flowing, or strengthened and rolled up to chin and shoulder lengths. The sweet power of high-shine and beautiful healthy-looking hair.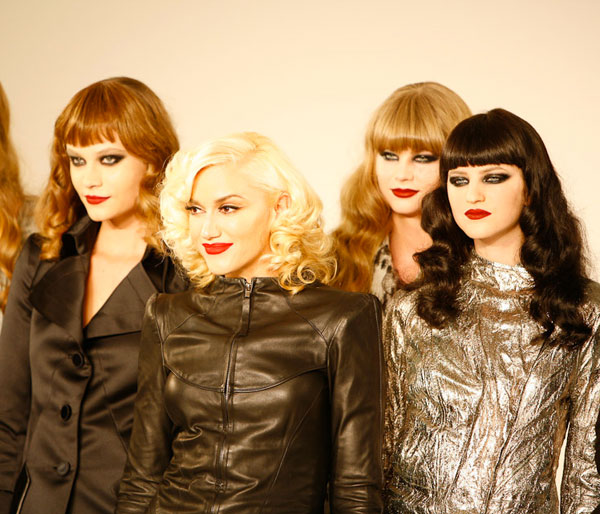 To create the dramatic, eye-catching hair designs for the L.A.M.B. Fall/Winter 2010 Collection master stylist Danilo used a combination of techniques and emphasized smooth waved curls with a very modern, beautifully luminous shine. Professional argan oil-infused Moroccanoil products were layered to achieve the silky texture, refined shine, and provide free-flowing, moveable hold.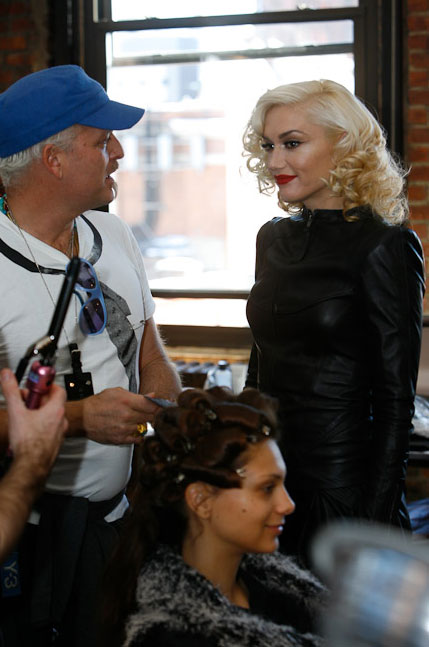 · Danilo first created a center part after blow-drying. He then applied a small amount of Moroccanoil Hydrating Styling Cream on small sections to build soft hold and a smooth, frizz-free texture. Hydrating Styling Cream was then pulled through each section with either a comb or brush, depending upon individual hair texture.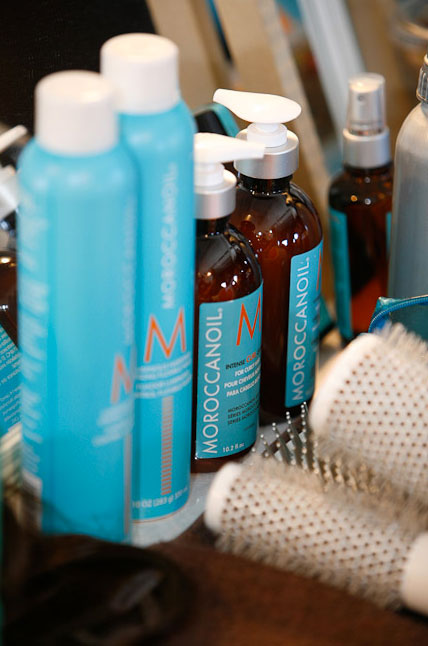 · He next misted hair with new argan oil-infused Moroccanoil Luminous Hairspray, and set the hair into tight, curled waves using a small ½" curling iron working down and under from the center part.
· He then pinned each section to cool and clipped in a bang extension. After brushing out the hair, Danilo left some waved curls long while folding others under to create varied chin or shoulder lengths.
· Danilo completed the look with Moroccanoil Luminous Hairspray for strong, weightless hold with softness and shine. He then lightly misted Moroccanoil Glimmer Shine Spray to create an invisible veil of intense, silky shine.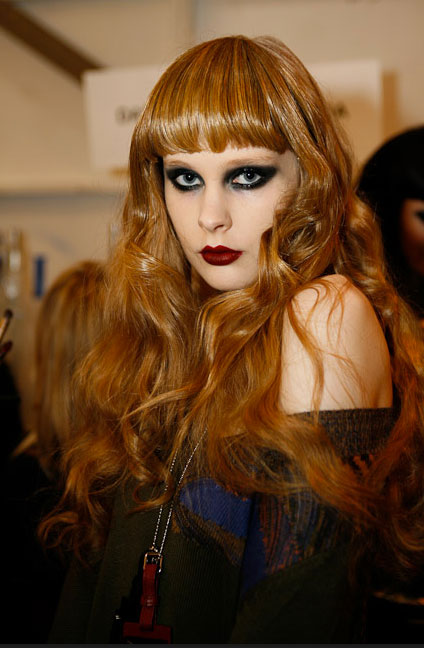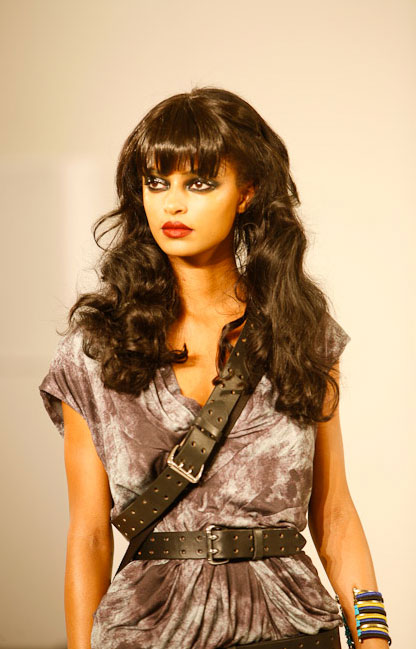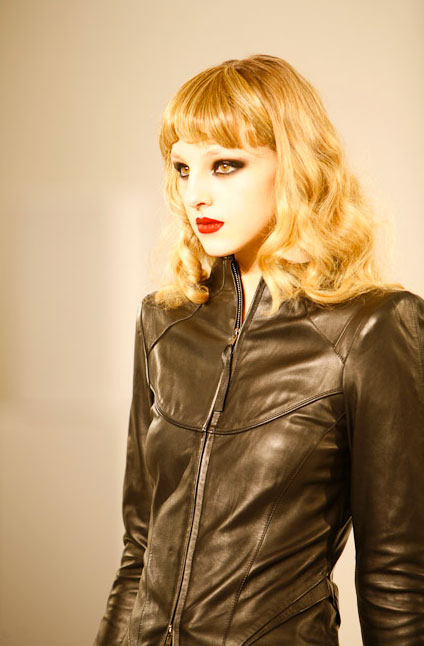 Moroccanoil is available at fine salons, visit www.moroccanoil.com for additional details.