New York Fashion Week. Max Azria Fall Winter Collection. Hair by Bob Recine for Moroccanoil. The Fashion: For Fall/Winter 2010, Max Azria embarks on a minimalist journey of clean lines and artful tailoring. Dusty mineral tones soften a base of stark black, giving the palette an air of cool sophistication. Disassembled shapes are pieced together, creating textured surfaces in crepe, leather, mesh and satin. A paired down silhouette outlines this season's vision of streamlined abstraction.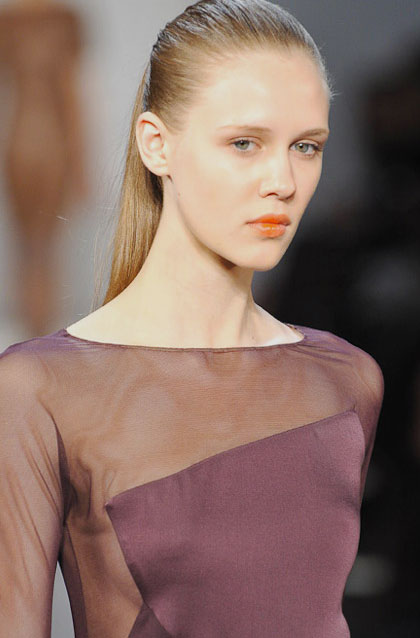 The Hairstyle: Bob Recine for Moroccanoil created a sophisticated flawlessly finished high-ponytail to complement the minimal vision of the 2010 Max Azria collection. "Smooth, well-conditioned, hair with beautiful shine is the essence of this streamlined look," said Recine. He used argan oil-based Moroccanoil Luminous Hair Spray to create a structure based on flexible, free-moving hold, and finished with Moroccanoil Glimmer Shine Spray to add an invisible veil of radiant, natural-looking frizz-free shine.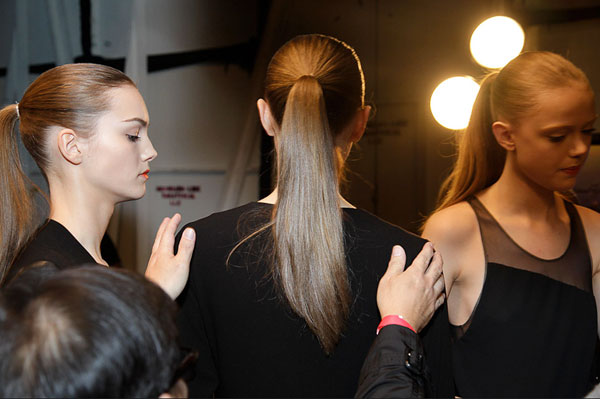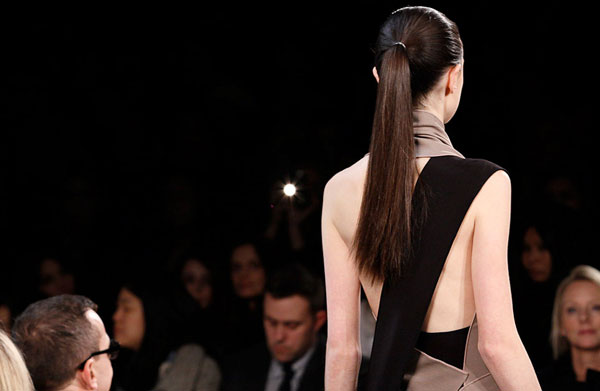 How to get the hairstyle: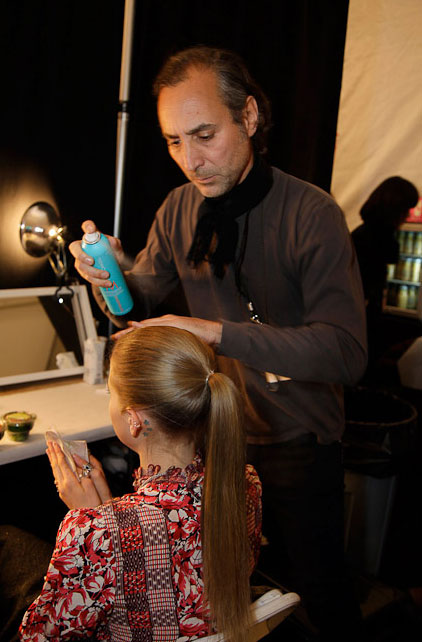 Recine first separated the hair into 3 large sections and sprayed Moroccanoil Luminous Hair Spray directly on dry hair. He then blow-dried hair, brushing it smooth, then swept the hair into a high ponytail and tied it with an invisible hair band. For a polished finish, Recine used Moroccanoil Glimmer Shine Spray, applying a small amount on the palms of his hands, and evenly distributed it on the head and ponytail.
Moroccanoil luxury professional argan oil‐infused products are sold exclusively in fine salons and spas worldwide (www.moroccanoil.com).