Oscars 2010 Hair Trends: Big Hair like Cameron Diaz. Get the look with full thickening cream by Living Proof.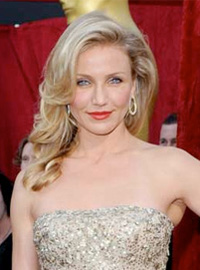 The star turnout on the red carpet was big, and the hair was even bigger at the 82nd Annual Academy Awards show Sunday night. Romantic, natural tresses with lots texture and movement are speaking volumes this awards season. Living Proof celebrity stylist, Ward Stegerhoek, gives tips on how to use full thickening cream, and get the look at home. Full, the new breakthrough technology product that gives body and movement helps to create large, loose waves that will enhance any modern-chic style with a sexy, carefree, look.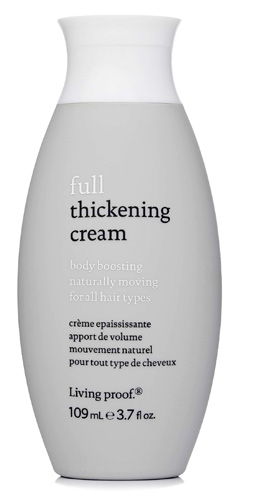 Hairstyle Tips: How to get the big hair look
Step 1: When using full thickening cream, start with clean, damp hair. Squeeze a nickel-sized amount of full onto your fingertip. Once you dispense the correct amount, rub full between your hands. Ward Stegerhoek reminds us that full is designed to provide thickness, not lift. So if you want to use a root lifter, apply that first.
Step 2: Spread full through your hair evenly, starting just beyond the roots and working down the hair shaft to the ends. Then, use your fingers or a wide tooth comb to make sure it's evenly distributed throughout your hair.
Step 3: Ward recommends using a large round brush and a blow dryer to create a really full style. Starting at the roots, Ward winds the round brush through the hair one section at a time, aiming the blow dryer under the brush to lift the hair as it dries. Ward suggests always keeping gentle tension with the brush, as you're rolling to create thickness as you go.
Tip: Ward says finding the right amount can take some experimentation. If you don't feel the thickening effects, increase the amount of full you're using, but only a dime-sized amount at a time, to reduce the risk of using too much full and leaving hair feeling greasy.
Living Proof full : 3.7 oz. for $24 at www.livingproof.com