Sephora celebrates the opening of it's second Times Square Store: Adrienne Bailon, actress and singer-songwriter, Alexandra and Theodora Richards, models and rock royalty, Lauren Luke, makeup maven and YouTube glamour gal, the Sephora PRO Beauty Team, along with a who's who of the beauty, fashion and entertainment worlds, celebrate the grand opening of Sephora 5 Times Square.

Get your gorgeous game face on – opening day events will include a Sephora Square Takeover where beauty buffs are invited to participate in two glamorous GUINNESS WORLD RECORDS taking place.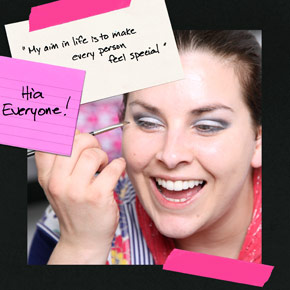 By Lauren Look for Sephora
Whether you want to participate in setting the GUINNESS WORLD RECORD for the Most Lipstick Applications by an Individual in One Hour, or help break the GUINNESS WORLD RECORD for the Most Cosmetic Makeovers by a Team of Five in One Hour, stop by the ultimate beauty playground for some fabulous fun.
When: Friday July 31, 2009
Events throughout the day from 9am – 5pm including:
· 9am-9:30am: Ribbon cutting at Sephora 5 Times Square
Alexandra and Theodora Richards appearance
· 11am-12pm: Sephora Express Services
· 12pm – 1pm: Sephora attempts to set the GUINNESS WORLD RECORD for the most lipstick applications by one person in one hour
Adrienne Bailon appearance
· 2pm – 3pm: The BY LAUREN LUKE Challenge
· 3pm – 4pm: Sephora attempts to break the GUINNESS WORLD RECORD for the most cosmetic makeovers by a team of five in one hour
· 4pm – 5pm: TEMPTU MAKES NEW YORK BLUSH: Join the AIRbrush Revolution
Where: Sephora Square (Father Duffy Square)
Northern Triangle of Times Square, located between 46th and 47th Streets, Broadway and Seventh Avenue New York, NY 10036