All Posts Tagged With: "Felicity Jones"
Felicity Jones is the new face for Dolce&Gabbana The Makeup. I love her makeup look for the NEW Dolce&Gabbana Khol Collection campaign photo. The Dolce&Gabbana Khol Collection hits Saks stores this month (Feb. 2012).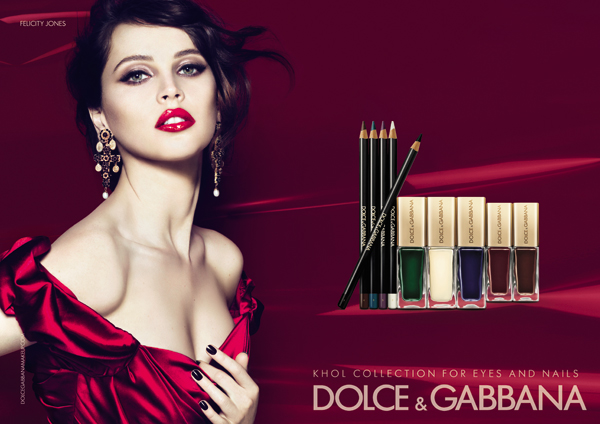 Dolce&Gabbana Khol Collection For Eyes And Nails
Dolce&Gabbana The Make Up unveils its newest face today Felicity Jones the rising British acting talent.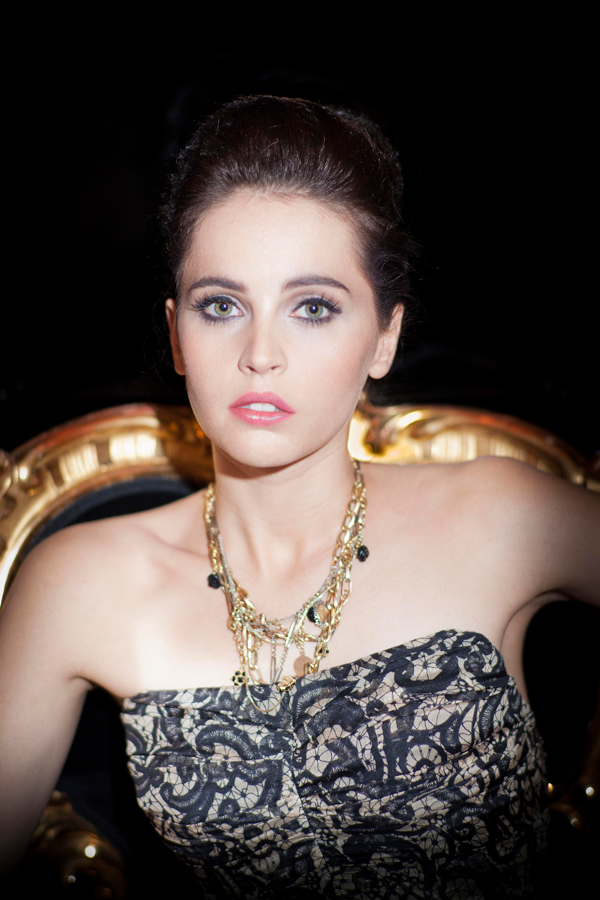 FELICITY JONES: DOLCE & GABBANA THE MAKE UP INTRODUCES ITS NEWEST FACE
Recipient of the Special Jury Prize at the 2011 Sundance Film Festival for her role in Like Crazy, Felicity Jones' captivating presence, beauty and provocative youthfulness brought her to the attention of Domenico Dolce and Stefano Gabbana.
Celebrity makeup artist Kayleen McAdams worked with Felicity Jones to create her makeup look for the launch of "Burberry Body" in Los Angeles on Wednesday, October 26th, 2011. "Felicity's dress was very mod and simple, so we wanted to do a 60's eye and keep everything else soft and clean."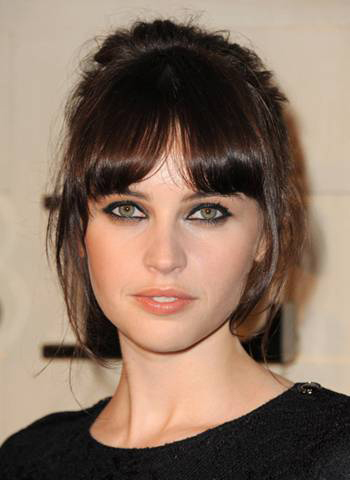 How to get Felicity Jones makeup look:
Celebrity hairstylist Marcus Francis worked with Felicity Jones and created her hairdo for the Los Angeles premiere of Like Crazy on Tuesday, October 25th, 2011.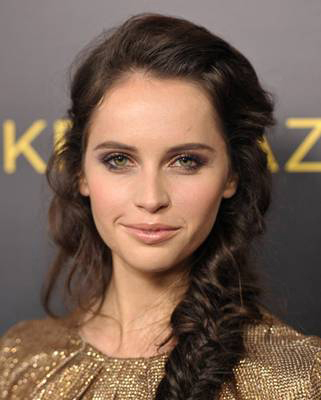 Felicity Jones at the Los Angeles premiere of Like Crazy
"Lately I've seen images from medieval times showing how detail is an ingredient to all their looks. Taking a natural approach to add a softness mixed with the armor-like gold texture of Felicity's dress, it inspired me to form an Arthurian woven fish tail for her movie premiere."