All Posts Tagged With: "Harry Fremont"
Talking Makeup is excited to present the Tom Brady SIGNED All American Stetson Perfume Bottle GIVEAWAY!!! I mean, signed by Tom Brady. How cool is that?
HOW TO ENTER the Tom Brady SIGNED All American Stetson Fragrance Bottle GIVEAWAY:
1. Go to Talking Makeup's YouTube Channel & subscribe!
2. Leave a comment.
3. Giveaway EXPIRES Sunday May 24th, 2009.
Good luck everyone:)
All American Stetson is a fresh, modern, new addition to the Stetson fragrance family. Best described as an aromatic woody fragrance, All American Stetson features notes of black suede (spokesman Tom Brady's self-professed favorite), cedar leaf, ginger, musk, and fresh water ferns.
Tom Brady is supermodel Gisele Bundchen's husband and he is super cute. Aren't you curious how All American Stetson smells?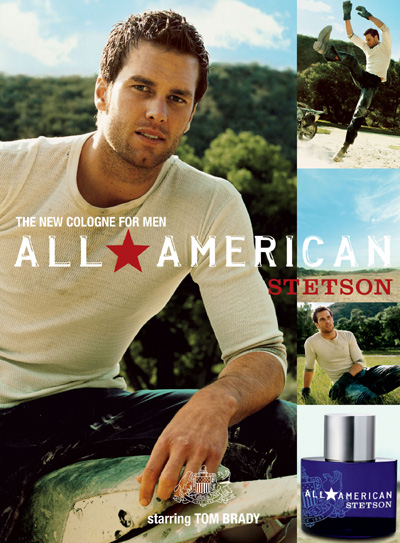 Developed by master perfumer Harry Fremont of Firmeniche, All American Stetson is for the fun-loving, athletic, adventurous and rugged "All American" guy. The fragrance is available now at mass retailers and retails for $14.50 – $26.00.