All Posts Tagged With: "interior design"
IMAN Home. Iman who is launching a home fabrics line this week has collaborated with design consultant Carlos Mota in designing the at Mercedes-Benz Star Lounge during NY Fashion Week. Here's the details!
"I am so excited to partner with Mercedes-Benz on this project," said Iman. "We have worked tirelessly in preparation for the launch of IMAN Home and to have this forum, at Mercedes-Benz Fashion Week, is a great way to unveil the collection."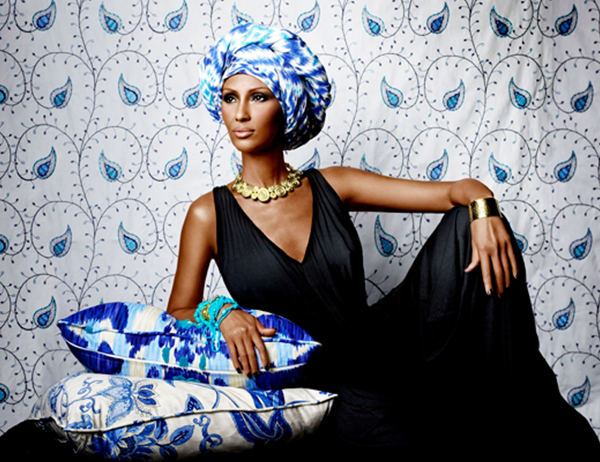 "This is an exciting project for me," said Mota. "It is great to be working with a team so attentive to detail and quality."
I'm excited to share with you my interview with celebrity interior designer and television personality Kari Whitman. Whitman is one of Hollywood's most sought-after talents. Jessica Alba, Virginia Madsen, Kristen Bell, Emilio Estevez, Don Johnson are some of the clients that have flocked to Kari Whitman Interiors for her trademark eclectic style, and knowledge of eco- and pet-friendly design.
In this interview Kari Whitman talks to Marta Walsh about her passion for interior design. Her working relations with Jessica Alba. The latest trends in pet friendly design. What and who inspires her. Why she would love to design a space for Leonardo DiCaprio one day, and future plans.
Marta Walsh: Where do you call home?
Kari Whitman: Los Angeles for now, but anywhere my dogs are is where I call home!