All Posts Tagged With: "martini"
Style News: The Martini Dolce&Gabbana worldwide première took place in Milan today, Tuesday, September 7th, 2010. The new advertising campaign for Martini Gold by Dolce&Gabbana, directed by Jonas Åkerlund, the preferred director of popstars like Madonna and Lady Gaga, stars Monica Bellucci and features an unusual cameo performance from Domenico Dolce and Stefano Gabbana.

L to R: Domenico Dolce, Monica Bellucci, Stefano Gabbana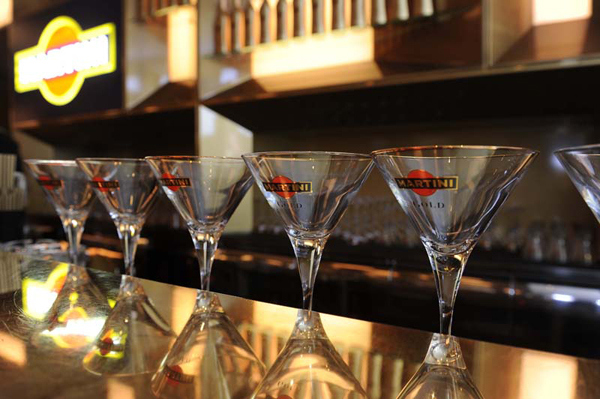 The commercial was entirely shot on the streets and squares of Rome, in a tribute to Italy and the films of Italian cinema. This inspiration has been reinterpreted in a modern way under the visionary eye of the Swedish director Åkerlund.
I'm so exited about my Sexy And The City 2 premiere party tomorrow, May 27th, 2010, with my girlfriends. We are going to leave my house in a car service who will be waiting for us all evening (gotta travel with style), drink Cosmopolitan martinis in Libbey martini glasses, eat Magnolia Bakery cupcakes which arrived to my house in  Scottsdale AZ all the way from New York City. I used to live right across Magnolia Bakery on Perry Street and Bleecker. It was the first thing I ate walking home after work when I first moved to the fabulous West Village neighborhood. It was a warm chocolate cupcake, I remember. Needless to say, I bumped into Liv Tyler on my way to my apartment and Woody Allen.