All Posts Tagged With: "cupcakes"
Alessandra Ambrosia, Nicole Trunfio, Jeisa Chiminazzo and Carolina Bittencourt toast Michelle Alves last night, September 10th, 2010, at Fashion's Night Out! The supermodels celebrated Alves's birthday at Carlos Miele by eating miniature cupcakes with Brazilian flags and drinking Leblon caipirinhas.
I'm so exited about my Sexy And The City 2 premiere party tomorrow, May 27th, 2010, with my girlfriends. We are going to leave my house in a car service who will be waiting for us all evening (gotta travel with style), drink Cosmopolitan martinis in Libbey martini glasses, eat Magnolia Bakery cupcakes which arrived to my house in  Scottsdale AZ all the way from New York City. I used to live right across Magnolia Bakery on Perry Street and Bleecker. It was the first thing I ate walking home after work when I first moved to the fabulous West Village neighborhood. It was a warm chocolate cupcake, I remember. Needless to say, I bumped into Liv Tyler on my way to my apartment and Woody Allen.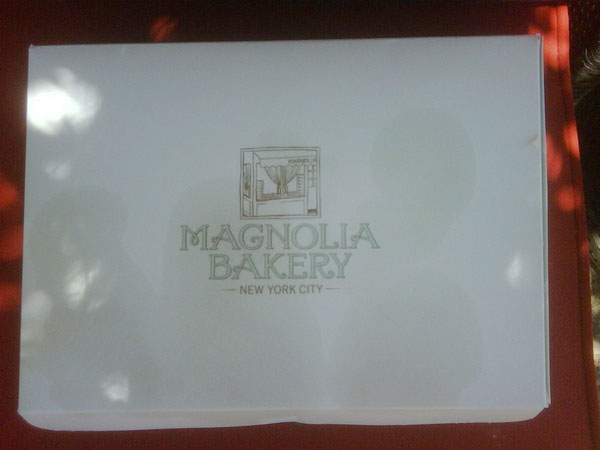 Lancôme and Lollipop Theater Network celebrated the launch of La Collection Lollipop last week at Bellacures in Beverly Hills. Jordana Brewster and Jennie Garth hosted the festive soiree, where guests were treated to champagne, cupcakes and manicures using the nail polishes from the collection.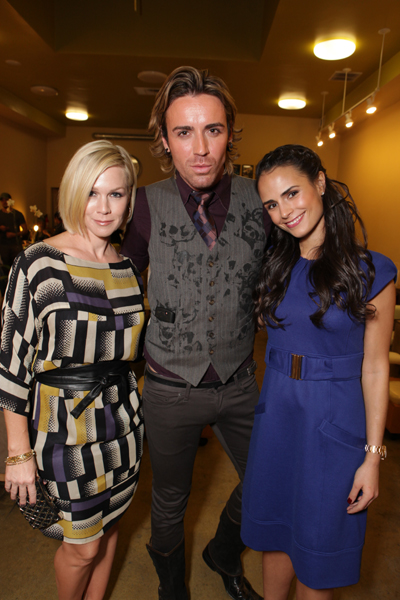 From left: Jennie Garth, Darais, and Jordana Brewster
Stoli Vodka presented the official Victoria's Secret Fashion Show After Party at NYC's M2 UltraLounge in celebration of the sexiest show on earth back in the Big Apple. Designed with luxury in mind, M2 Ultralounge created an atmosphere that combined the sexy vibe of an intimate lounge with non-stop energy and entertainment of a mega-club. Guests were treated to signature Stoli Vodka Cocktails, Champagne by Perrier Jouët and Piper-Heidsieck, snacks by Pop Burger, Baked By Melissa's famous cupcakes and the sounds of DJ Rossone.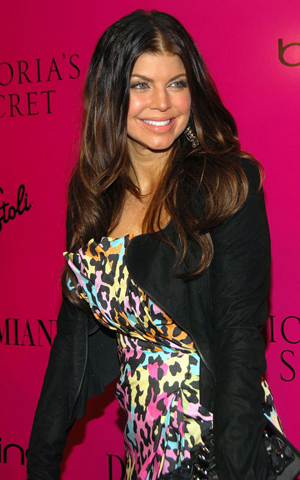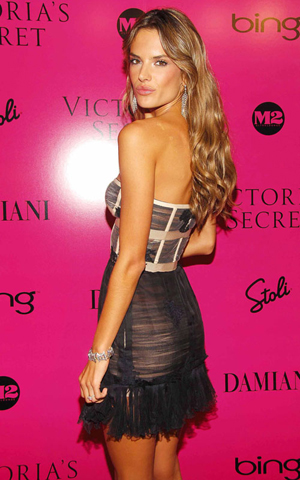 Stoli Vodka and Bing presented the Victoria's Secret Fashion Show After Party at M2 UltraLounge
From left: Fergie and Alessandra Ambrosio
Celebrities spotted at the Victoria's Secret Fashion Show After Party: Victoria's Secret Angel and host of the Victoria's Secret Fashion Show: Heidi Klum, Victoria's Secret Angels Marisa Miller, Doutzen Kroes, Miranda Kerr, Alessandra Ambrosio, Behati Prinsloo, Three Time Grammy Award-Winning Superstars The Black Eyed Peas, Victoria's Secret CEO Sharen Turney, Executive Producers Ed Razek and Monica Mitro, Vice President of Damiani and designer of the $3 million Harelquin Fantasy Bra Silvia Damiani.