All Posts Tagged With: "Smashbox Cosmetics-Mother Earth Palette"
Smashbox Cosmetics-Mother Earth Palette: A chic way to go green. Embrace Mother's Day with a palette that benefits the planet while pampering you. The Mother Earth Palette from Smashbox Cosmetics was developed to be totally earth-friendly, from organic formulas to environmentally responsible packaging. Be beautiful inside and out!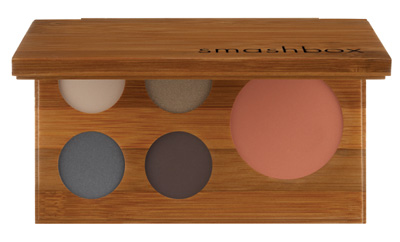 The palette includes four eye shadows and a blush all made from certified organic ingredients is housed in a recyclable compact and carton made from sustainable materials and printed with eco-friendly ink. Like all Smashbox Cosmetics products, the formulas are paraben and fragrance free.
With each purchase, a tree will be planted by Trees for the Future, a non-profit organization dedicated to creating sustainable environments through reforestation throughout the world. Be sure to recycle the palette when you're through! WHAT IT COSTS: $45.00. WHERE TO FIND IT: Exclusively at Sephora beginning April 2009.