It isn't a pretty subject, but it's one that can't be ignored: Hair loss is one of the unfortunate side effects of a plummeting economy.
Temporary hair loss can be caused by day-to-day stress and emotional shock, and 2009 has had no shortage of either. In Fact, according to Google Trends, searches for 'hair loss products' have spiked in recent months.
Well before the recession, Leonor Greyl has been pioneering both research and remedies in gentle, natural hair restoration. While the hair care brand always encourages women to seek their doctor's advice about hair loss-since hair is a reflection of what's going on inside the body-Leonor Greyl has developed several topical treatments that can help fight several forms of hair loss.
The Leonor Greyl  Method: The shower is a perfect place to escape from the pressures  of the day, and it's also an ideal time to help bring balance back to the hair.
Before Shampooing: Treat a (dry) scalp with Régénérescence naturelle ($42), a blend of borage oil, Chili rose, and essential oils of plants, flowers, and fruits, all known for their purifying and energizing properties. This nourishing treatment revitalizes the epidermis in just 15 minutes.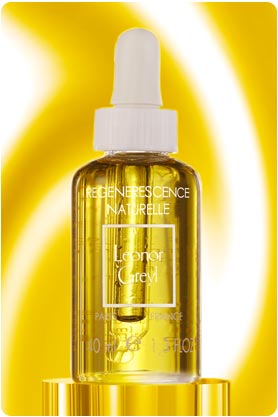 Cleansing the hair: There are two options for cleansing hair under stress. Shampooing au miel ($24), Lenor Greyl's gentlest formulation, is laced with honey and rose extracts for maximum softness.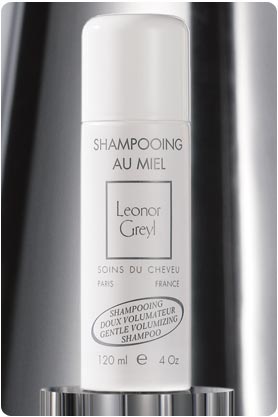 For a more therapeutic shampoo, cleanse with Concentré énergétique ($39), which uses vegetal oils, zinc, horsetail, sage and mimosa tenuiflora to help re-mineralize the scalp and promote circulation and regeneration, which is essential for hair growth.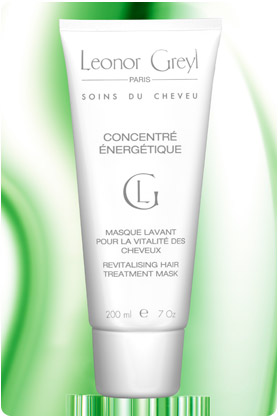 After Shampooing: A leave-in treatment, Complexe énergisant ($79), treats the scalp to a cocktail of active ingredients including Vitamin B2, amino acids, yeast extracts, trace elements, and mimosa tenuiflora. Use one vial 2-3 times weekly-or after every shampoo, if you're experiencing rapid hair loss-to help stimulate tissue regeneration and hair growth.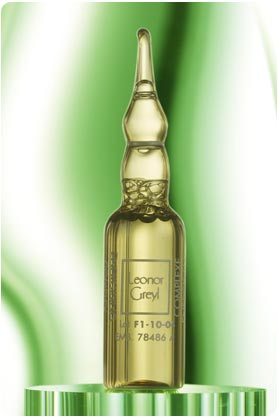 For 24 hour repair and rejuvenation, always use Tonique vivifiant ($35) when styling your hair. This mist contains the same exact actives as Complexe énergisant-such as the regenerative mimosa tenuiflora, vegetal oils, and amino acids-only it's in a convenient spray.