Stars of 'Nine' Nicole Kidman, Marion Cotillard, Penelope Cruz, and  Kate Hudson grace the Vogue Magazine cover November 2009. This Vogue cover was photographed by Annie Leibovitz. The movie "Nine" directed by Rob Marshall is about a famous film director Guido Contini who struggles to find harmony in his professional and personal lives, as he engages in dramatic relationships with his wife, his mistress, his muse, his agent, and his mother. Release Date:25 December 2009 (USA).
Which "Nine" star on the cover of Vogue Magazine November 2009 is your favorite or is the perfect 10?:)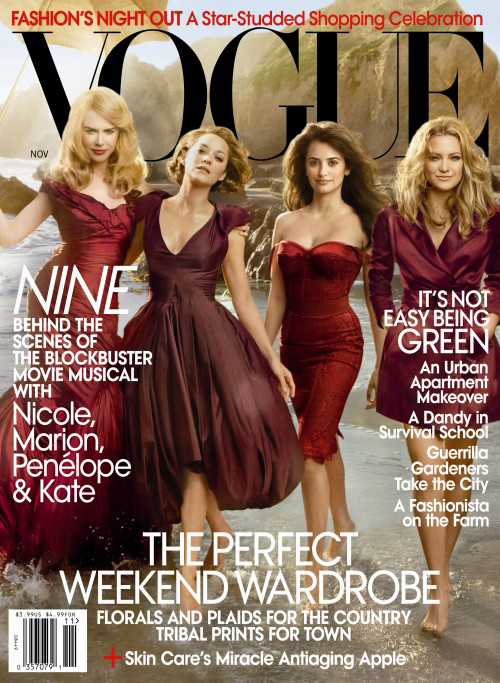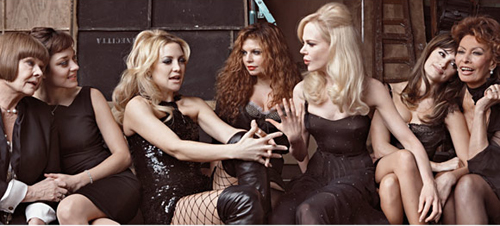 The Women of Nine [From Left]: Judi Dench, Marion Cotillard, Kate Hudson, Fergie, Nicole Kidman, Penélope Cruz, and Sophia Loren, at London's Shepperton Studios.