All Posts Tagged With: "body mists"
KENZO has transformed its beneficial waters collection into KENZOKI Perfumed Beneficial Waters, a set of refreshing body mists inspired by each of the KENZOKI plants—Energizing Bamboo Leaf, Euphoric Ginger Flower, Sensual Rice Steam and Relaxing White Lotus. At the heart of each new formula is plant water, rich in nutritive elements that are readily absorbed by the skin. The bottles have also been reinvented in glass, with pastel-colored caps by French designer Alban le Henry.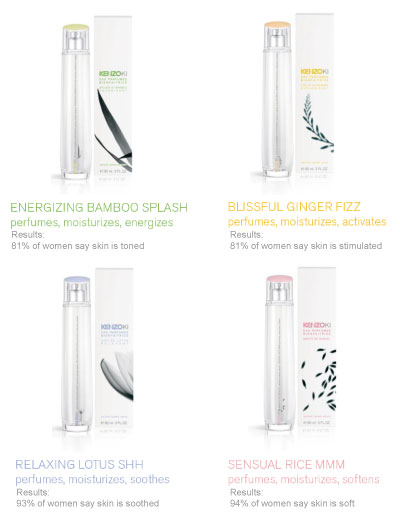 Degree dares you to join the forces with nature with their NEW Degree Women Natureffects, $3.99: For the longest time I was avoiding purchasing a scented deodorant until I discovered Degree (in Sexy Intrigue BTW). The Degree deodorant uses a sophisticated scent designed by world-renowned fragrance expert , Ann Gottlieb so it's not just any perfumed deodorant. Now Degree got even 'hotter' introducing the Degree Natureffects deodorant collection which infuses Degree's top odor and wetness protection with fragrances inspired by natural ingredients.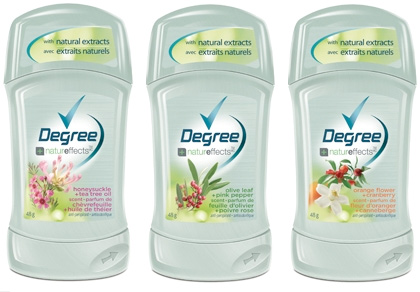 Available in Honeysuckle & Tree Oil (Marta's pick), Olive Leaf & Pink Pepper and Orange Flower & Cranberry.