All Posts Tagged With: "CHANEL LE VERNIS Nail Colour"
CHANEL Introduces Fall 2009 Venice Makeup Collection:
As a city built on water, Venice was a source of great intrigue for Gabrielle Chanel. She saw it as simultaneously dramatic and fragile – qualities she herself possessed. With the imagination of the CHANEL Makeup Studio, Venice comes to life in a palette reflective of the city's shimmering facades and mosaics, and the sparkling aquatic colours of its lagoons. As seen in the runway looks created by Peter Philips, Global Creative Director of CHANEL Makeup, at the 2009/10 Cruise Collection show, held on the beaches of Venice, Italy, rich sienna and deep rose tones, and dusky greys and greens combine for a modern look that can be softened for day or emboldened come evening.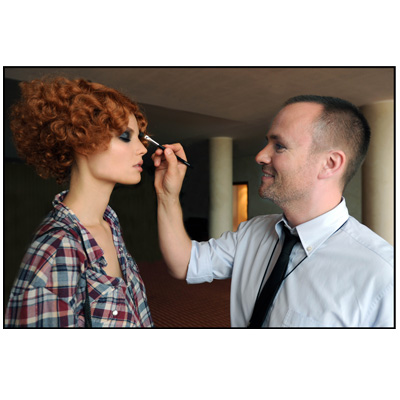 EXCLUSIVE CREATION:
EYE GLOSS LUMINOUS CREAM QUADRA EYE SHADOW Limited Edition