All Posts Tagged With: "GOTTEX"
New York Fashion Week SS 2011. Designer: GOTTEX. The Style & Inspiration: "I was drawn to color this season. Both subtle shades and brighter I was fascinated with how it would then be applied/placed on the body"- Molly Grad.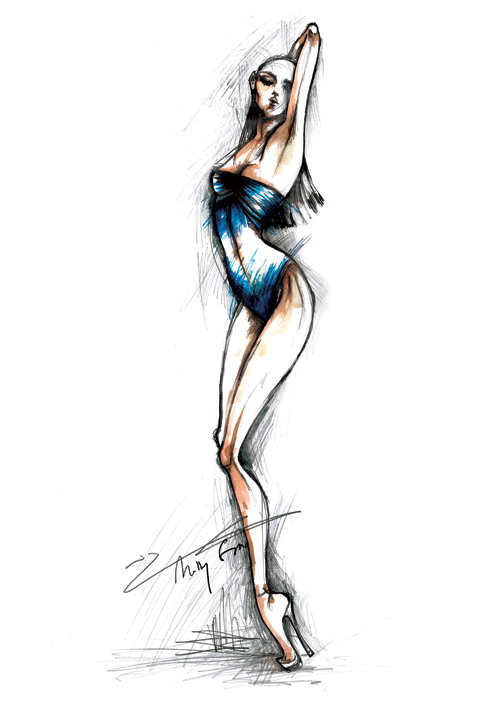 Here is a sneak peek to some of the nail trends seen on the runway during New York Fashion Week Spring 2010 created by CND!
Show: Gottex
Nail Trend: Custom sheer metallic wash that combined Bicycle Yellow and Gold Chrome for a shimmery, subtle finish to compliment gold accessories in the collection.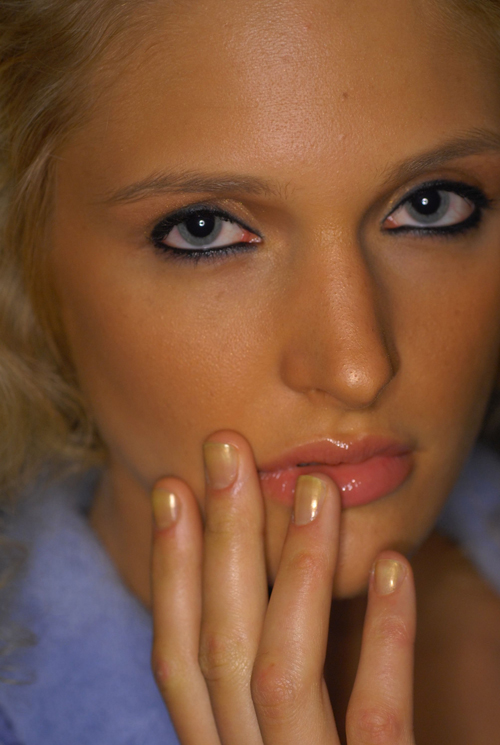 Show: Ruffian
Nail Trend: Modern take on '40s inspired bare moon manicures with Plumville, edged with Blackjack on a pointed nail to mimic piping in the shoes and clothes.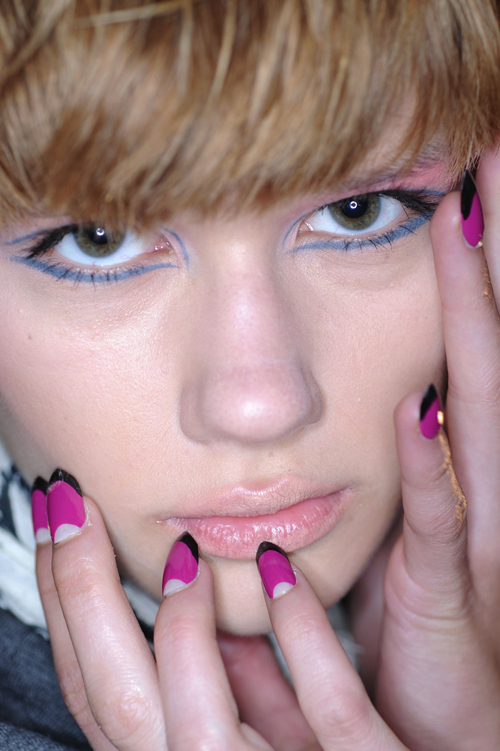 New York Fashion Week Spring 2010 Sneak Peek: American shoe designer Lisa F Pliner has been selected by Molly Grad, head of design for international swim and beach wear brand Gottex, to create shoes for their up-coming runway fashion show at the Tent at Bryant Park.
"With swimwear the shoe is essential", said Grad. "The shape of the shoe affects the silhouette of the body. I feel Lisa's work is both sensual and modern."
"I was delighted when I was contacted by Molly to create the footwear for her debut runway show. Living in Miami I totally understand Molly's idea of creating swimwear that is so chic that it can be worn as ready-to-wear. We were fortunate enough to have met in person to start our collaboration together", said Pliner.
 The styles that will debut on the runway on September 14th will be available for wholesale purchase during December shoe market week in New York.
New York Fashion Week Spring 2010: GOTTEX SS 2010 sneak peek
Molly Grad debuts her vision as the head of design for swimwear brand Gottex September 14th at 7PM in the Tent in Bryant Park during New York Fashion Week.
Grad comes to Gottex with an impressive resume, graduating from London's Central Saint Martins College of Art and Design where she received her undergraduate and graduate degrees. Her career began working with Stella McCartney and continued by honing her skills designing for Stefano Pilati at Yves Saint Laurent. Prior to Gottex she most recently held the title of senior designer at Gianfranco Ferre. " Gottex has an amazing heritage. I am going to take the DNA of the brand and give it a fresh direction with out foresaking its incredible past " said Grad.