All Posts Tagged With: "Halle Barry"
Kiehl's Since 1851, the venerable New York-based purveyor of fine quality skin and hair care preparations, is pleased to introduce a limited edition Lip Balm #1 Set to celebrate its most iconic product. Commemorating the 40th anniversary of Kiehl's best-seller, and longstanding favorite of both male and female patrons alike, this gift set consists of six Lip Balm #1 formulas in Coconut, Cranberry, Mango, Mint Vanilla, and Original – all of which treat, soothe and hydrate lips.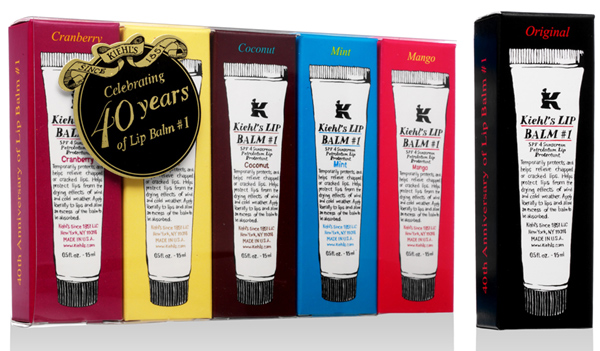 A must-have of many celebrities – including John Mayer, Gwyneth Paltrow and Halle Barry – Lip Balm #1 is the most well-known and beloved formula worldwide. Infused with Squalane, Sweet Almond Oil, Allantoin, Aloe Vera and Vitamin E, this rich, emollient balm is recommended for all skin types and is particularly beneficial to those with dry, parched lips.