All Posts Tagged With: "Lily Collins"
Celebrity makeup artist Kayleen McAdams worked with Lily Collins for the premiere of Mirror, Mirror on Saturday, March 17, 2012 in Los Angeles, CA.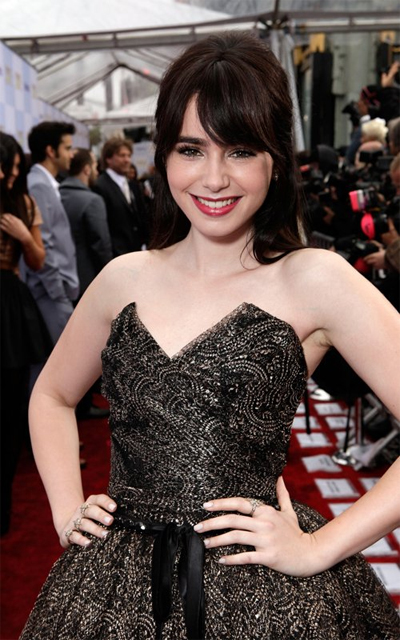 Lily Collins
"Lately Lily and I have been obsessed with shimmery eyes. I have done white, silver, pink, black shimmer – and today we went for a green-grey shimmer. The green is so subtle but really makes her eyes pop. Because it was a morning premiere I wanted the look to feel light and easy so I chose a bright rose lip to keep it fresh."
TM has the sneak peek to the cover and inside story from the new October 2011 issue of ASOS Magazine featuring cover star, Lily Collins, 22-year-old American actress-on-the-rise from The Blind Side, Priest, and co-starring with Taylor Lautner in the upcoming thriller Abduction (Sept 23).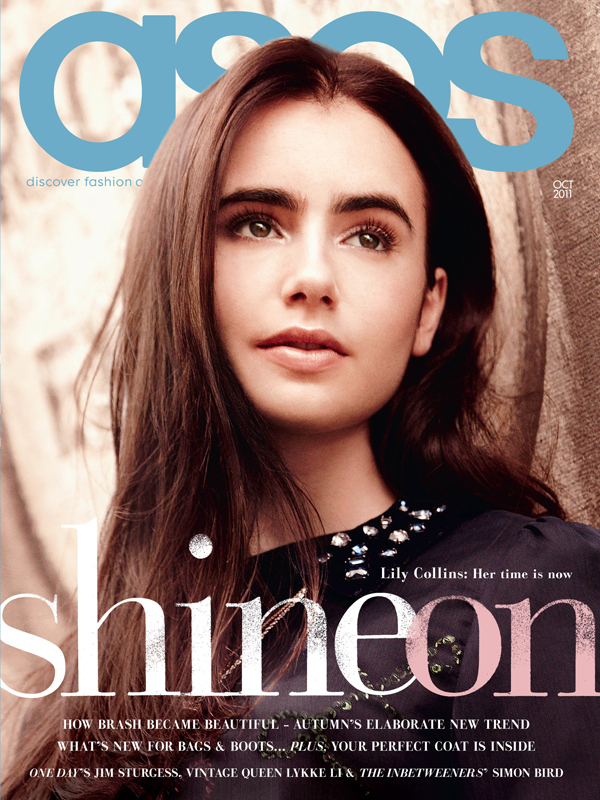 LILY COLLINS for ASOS Magazine (Lily wears an ASOS soft chiffon midi dress on the cover)
Having spent most of her life traveling between LA and London (yes, her dad is pop star Phil Collins), Lily is talented and modest with a penchant for clothes. ASOS shot her in Montreal where she's filming next year's blockbuster movie, The Brothers Grimm: Snow White alongside the "evil queen," Julia Roberts.
Lily Collins was wearing CHANEL Beauté at the 2010 Costume Institute Gala, Monday, May 3, 2010, at the Metropolitan Museum of Art New York, NY. Makeup Artist Jeannia Robinette created Lily's makeup look for CHANEL. Beauty Inspiration: "My inspiration for Lily's look was her extremely expressive eyes! She is so young and fresh but at the same time so sophisticated. She reminded me of a brilliant film noir actress."
Beauty Tip: Makeup Tutorial
Jeannia prepped Lily's skin with CHANEL Sublimage Fluid. She wanted to keep the skin dewy and fresh, so as a base she used CHANEL Hydramax + Active Tinted Moisturizer in Sand. On her lids, she blended the deep brown and silver powder shades from the CHANEL Quadra Eye Shadow in Mystic Eyes.
The following guests seen wearing CHANEL to the 2010 Metropolitan Museum of Art Costume Institute Benefit on Monday, May 3rd, 201, in New York City.

Kristen Stewart is wearing a long black taffeta and tulle embroidered dress from Spring/Summer Haute Couture Collection with CHANEL Fine Jewelry
Lily Collins is wearing a short olive embroidered dress from the Spring/Summer Haute Couture Collection with CHANEL Fine Jewelry
Anna Wintour is wearing a sequin jacket and silk dress from the Spring/Summer Haute Couture Collection