All Posts Tagged With: "Lippmann Collection"
Lippmann Collection is celebrating their 10 year anniversary next month! To kick off the celebration, they are giving away a $50 gift certificate to every 10th customer who makes a purchase on www.lippmanncollection.com  on September 1, 2009. The promotion only lasts one day so act fast!
To commemorate this milestone, fashion manicurist to the stars Deborah Lippmann created a limited-edition collection of glitz and glamour shades available for just $35. Celebs are flocking to the colors; Lady Gaga loves Ruby Red Slippers.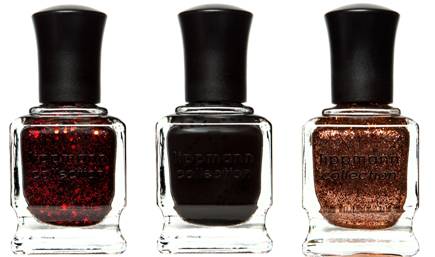 Marta's ultimate favorite superstar, Beyonce, looked absolutely smashing on the red carpet at the 2009 BET Awards. I love her dress, earrings, and hairstyle. All very rock & roll! I'm also noticing Beyonce's metallic silver nails. I'm into silver and gold anything, both can take you from boring to glam queen in an instant!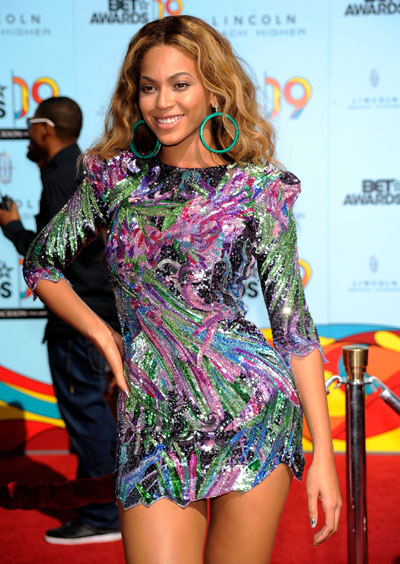 You can get Beyonce's inspired look on the red carpet with these metallic nail polish by Lippmann Collection:
STARDUST platinum frost (metallic):
 And…
Lippmann Collection was created by Deborah Lippmann a top manicurists to the stars.  Her clientele includes celebrities like: Sara Jessica Parker, Mariah Carey, Demi Moore, Rene Zellweger, Faith Hill and Gwyneth Paltrow.  Now Deborah's years of experience in manicure and pedicure is available to all of us through her nail-care collection, Lippmann Collection.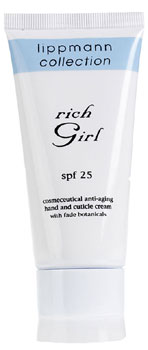 For extra treatment you can stop by Deborah's Salon AKS in New York City.  These are Talking Makeup's Lippmann Collection favorites: Lippmann Collection Rich Girl Hand Cream SPF25 which is a hand and cuticle cream with shea butter, avocado oil, jojoba oil, and anti-aging fade botanicals. Cost: $25.  Lippmann Collection The Stripper which is a nail polish remover with soothing ingredients like aloe vera and lavender.  Cost: $16. 
Lippmann Collection Helping Hand Mandarin Hand Scrub System a cosmeceutical scrub system with warming peptide activator for deeper penetration for the softest hands.  Cost: $42.