All Posts Tagged With: "Metallic Nail Polish Look"
Marta's ultimate favorite superstar, Beyonce, looked absolutely smashing on the red carpet at the 2009 BET Awards. I love her dress, earrings, and hairstyle. All very rock & roll! I'm also noticing Beyonce's metallic silver nails. I'm into silver and gold anything, both can take you from boring to glam queen in an instant!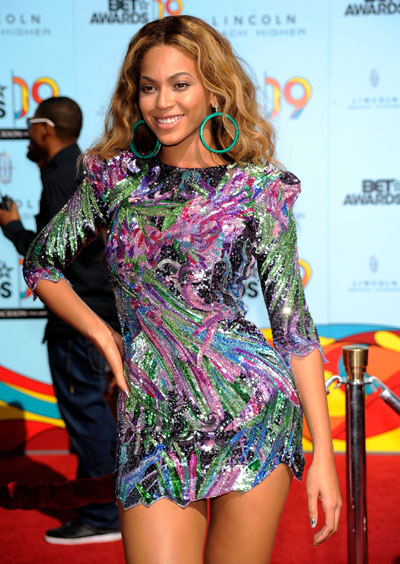 You can get Beyonce's inspired look on the red carpet with these metallic nail polish by Lippmann Collection:
STARDUST platinum frost (metallic):
 And…
Lindsay Lohan and Samantha Ronson were spotted arriving at Kings Cross St Pancras train station in London, England this weekend. It looks like Lindsay Lohan traded her black nail polish with a new metallic shade of nail polish.
For a Lindsay Lohan inspired metallic nail polish look, try Chanel Le Vernis in Kaleidoscope.