All Posts Tagged With: "strip lashes"
Find out what goes behind makeup on the set of Mad Men on AMC: MAC Artist Relations department provides makeup support to several movies, theater and TV shows. Of course, Mad Men is one of them! Talking Makeup is excited to share with you a Q&A with Mad Men's lead makeup artist Lana Horochowski.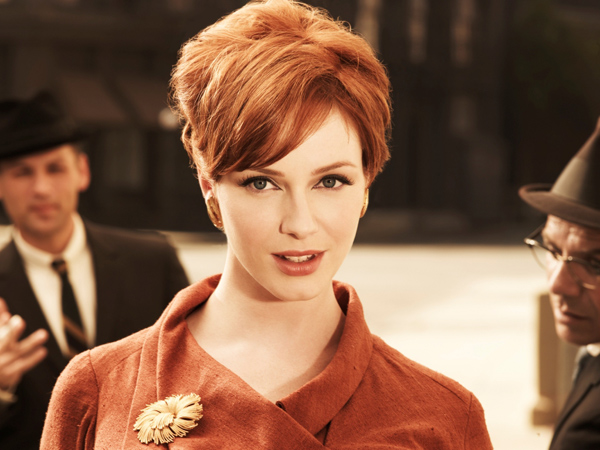 Q: You're the new department head at Mad Men for Season 3, will you be making any changes to any characters makeup?
A: Since we are moving a little forward into the future, we have changed up the color palette for each character to go along with the time period.
Q: When you were preparing for this season, did you do any research for inspiration? If so, what most inspired you?
A: Weeks and weeks of meetings and research. I love looking through the old magazines. They are a great reference and a huge source of inspiration; however, we do try to keep the characters looking like real people that do their own makeup and not like movie stars with a makeup artist standing by. Magazines and old movies are a great guideline for a basic look and color selection.