All Posts Tagged With: "Sugar Factory opening in Las Vegas"
Bethenny Frankel, Real Housewives of New York, attends the Sugar Factory opening in Las Vegas with Rain Cosmetics!
Get Bethenny Frankel's Las Vegas Look: with Rain Cosmetics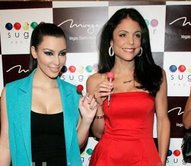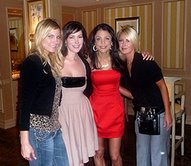 The look designed for Bethenny was inspired by sexy, modern Vegas style with clean liner on the eyes, flawless skin, and soft cheeks.
To get the look:
· Bethenny's gorgeous eyes: Start with eyes first so that any eye shadow that falls around the eye can be easily cleaned up. For Bethenny's eyes use Rain Cosmetics' Silky Eye Shadow palette in Sky/Poetry. These natural colors give a nice nude base for the eyeliner.