This Earth Day, Wednesday April 22, Fresh is sharing the beauty with our Get More, Give More Earth Day special.
Fresh has always been committed to using natural ingredients. They are an integral part of the efficacy of their products. They connect us to time-honored beauty rituals of the past, and they keep us at the forefront of innovation.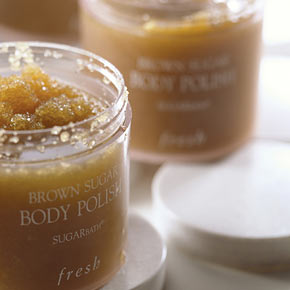 In honor of Earth Day, Fresh is creating awareness around five of our most iconic, natural ingredients: meadowfoam seed oil, rose, soy, sugar, and Umbrian Clay.
For the first time, each of our fifteen retail stores will feature ingredient bars at which people can smell, touch, and feel these ingredients in their purest forms while learning about their beneficial properties and origins. They will also enjoy a 20% discount on select best-selling items that contain these iconic, natural ingredients.
Additionally, Fresh  is donating 10% of the day's in-store and online proceeds to The Climate Group, an international, non-profit organization that creates eco-conscious initiatives to ensure a low-carbon, prosperous future. So the more people get, the more Fresh is able to give back.
Fresh believes small gestures can have a big impact, so they are also encouraging people to put their purchased items in their purse or perhaps in a shopping bag they've already received at a previous store. Even this small act will reduce their carbon foot print on this planet.