The Lauren Conrad Spring 2009 show at LA Fashion Week:
I met with Lauren Conrad's personal makeup artist Amy Nadine, who is also the lead makeup artist for Mark Cosmetics, minutes before the debut of the Lauren Conrad Spring 2009 collection at LA Fashion Week.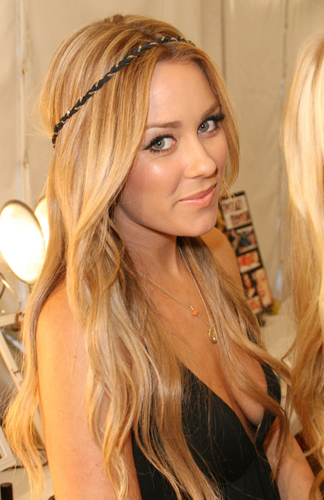 Watch my interview with Amy Nadine and learn how to achieve Lauren Conrad's makeup look at the Lauren Conrad fashion show with Mark Cosmetics and it's special m.powerment peach lipstick. Also find out how Amy Nadine and Lauren Conrad developed the m.powerment peach lipstick that was used at the Lauren Conrad show this season.
The lipstick was only used for the show and will not be produced right now. However, Mark will move forward with producing the gloss, which is called m.powerment peach gloss, which has a retail value of $10 and references Mark's m.powerment campaign -Lauren Conrad is the spokeswoman for the charity.