All Posts Tagged With: "CARGO Cosmetics"
Each season, Cargo Cosmetics journeys to a different destination as a nod to the free spirit of the independent traveler. For Fall/Holiday 2017, the beauty brand will embark on an intergalactic voyage transporting consumers to a galaxy far, far away.
Make-up plays a crucial role in Dancing with the Stars theatrics. From Julianne Hough's golden Samba glow to the intense, kohl-rimmed eyes sported by Warren Sapp, make-up helps transform dancers into character and showcase the spirit of each dance.
CARGO Cosmetics is proud to contribute to Dancing's drama as the official make-up sponsor of Dancing with the Stars: The Tour.
Tour make-up artist Linda Sammut is excited to work exclusively with CARGO and PlantLove, CARGO'S revolutionary, eco-friendly line of cosmetics: "These products truly represent the next generation of natural and organic cosmetics-professional grade make-up and good for the environment. They're a make-up artist's dream!"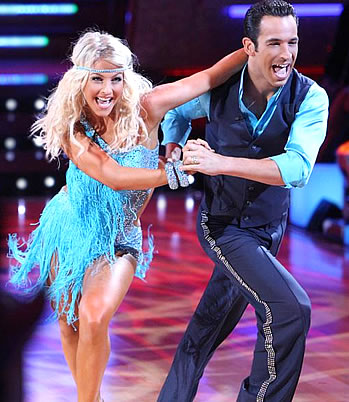 High-energy and hot lights often pose problems for make-up artists who need the stars to look their best from beginning to end of a show. CARGO is a natural fit for Dancing with the Stars thanks to superior, high-performance formulations and long lasting color payoff. Fans won't see their favorite dancers and celebs sweating their make-up off this tour.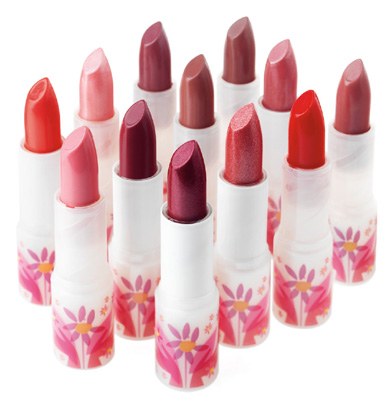 From beauty innovator CARGO Cosmetics comes a collection based on simplifying and perfecting your beauty regimen.
An easy-to-follow system, the Fall 2008 CARGO Cosmetics Makeup Collection gives you the tools and confidence to put playfulness and creativity into your daily routine. The CARGO Fall 2008 Makeup Collection will be available at Sephora and Sephora.com on August 24th.
The CARGO Fall 2008 Collection includes:
EyeBase: CARGO EyeBase evens out eyelids to create the perfect canvas for any shadow or liner. The unique formulation, created especially for the delicate eye area, locks color in place for all-day wear and keeps your shadows true to color. Used alone, EyeBase reduces redness and adds radiance to the eye area, $20.00.
Essential Palettes:A complete eye look in one compact, each Essential Palette contains four graduating neutral shades designed to demystify eye shadow application by removing the guesswork. Achieving your perfect sculpted neutral eye look is simple. Each shadow is debossed with an application guideline – outer corner, crease, lid, browbone – to ensure a perfect application every time. Available in three color combinations: Neutral Warm, Neutral Cool, and Dark Neutral Warm, $32.00.
CARGO Cosmetics is expanding their blu_ray line of high definition make-up to help you look flawless in every light, from your office to the bright summer sun.
The new product additions to CARGO's blu_ray Line of High Definition Makeup will be available on August 24 in Sephora!
Now, due to popular demand from professional make-up artists and everyday women alike, blu_ray is expanding! In addition to the blu_ray Pressed Powder, High Definition Mattifier, Mascara, Lip Gloss and Blush/Highlighter, CARGO has added:
1. CARGO blu_ray Polishing Cloths -The Polishing Cloths are the ultimate skin primer, designed to prep the skin for make-up or moisturizing. The cloths, made of nano-scale fibers, exfoliates the skin's surface to provide a soft, gorgeous, glowing canvas for makeup or moisturizing. Gentle enough for even the most sensitive skin, the Polishing Cloths are a must for maintaining a smooth, luminous appearance, ($15.00).