All Posts Tagged With: "Elizabeth Olsen"
Textured updos were on Dove Celebrity Stylist Mark Townsend's mind during the Toronto International Film Festival, where Elizabeth Olsen and Dakota Johnson premiered their latest blockbusters for fall – "I Saw The Light" and "Black Mass".
"For the 'I Saw The Light' premiere, Elizabeth and I talked about doing an up-do and we wanted to keep it chic and not too overdone. Textured up styles are such a huge trend because the hair is away from the face but still has a style to it." – Mark
Get the Look!
Step 1
Start by placing a few drops of Dove Pure Care Dry Oil on damp hair and comb it through. I'm obsessed with this oil because it nourishes the hair from the inside and then seals the cuticle for smooth, silky hair. It never weighs the hair down!
Hairstylist David Stanwell created Elizabeth Olsen's hairstyle using Leonor Greyl for the premiere of "Red Lights" at the 2012 Sundance Film Festival.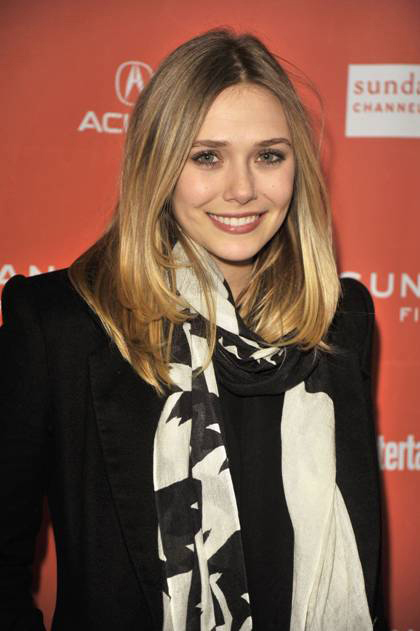 How to get Elizabeth Olsen's hairstyle
Celebrity Makeup Artist Gita Bass created Elizabeth Olsen's gorgeous look for the 2012 Critics' Choice Awards last night, using CHANEL Makeup.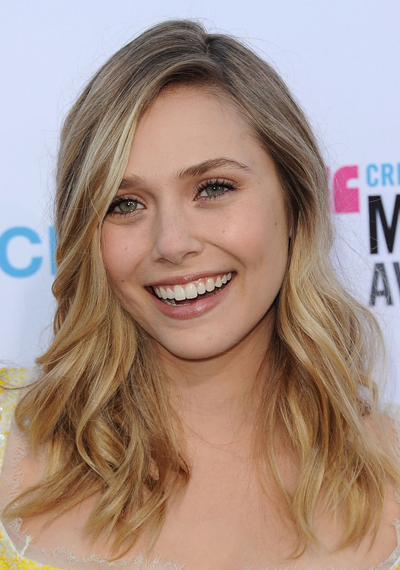 Elizabeth Olsen's Makeup Look At The 2012 Critics' Choice Awards
"We were inspired by Elizabeth's dress (Pucci yellow dress from the Spring 2012), which was a bright color, so we decided to create a really natural look. I gave her a fresh healthy glow and kept her looking effortless and young," said Gita.
Marta Walsh has got the word that hair stylist Giannandrea worked with Elizabeth Olsen (the Olsen Twin's sister!) at the 2011 Cannes International Film Festival.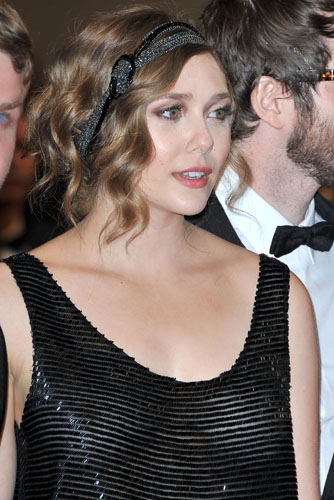 Martha Macy May Marlene Premiere, May 15, 2011.
Inspiration: "My inspiration for Elizabeth's red carpet premiere look was a take on La Belle Époque, an avant-garde soft finger waves ethereal up-do, adorned with a modern Chanel metal chain head band. Tres chic for Cannes!"
Elizabeth Olsen New Hollywood. Marta Walsh has a sneak peek to V MAGAZINE spreads featuring emerging actress Elizabeth Olsen, 21-year-old younger sister to Mary-Kate and Ashley Olsen, and a montage of the new faces in Hollywood (such as Glee's Chord Overstreet) in the upcoming issue of V MAGAZINE (issue #69): "The Discovery Issue". V does not hit newsstands until January 13th, 2011.

Elizabeth Olsen New Hollywood in V Magazine