All Posts Tagged With: "makeup artists"
Victoria Rowe is a Celebrity Makeup Artist who had worked with Lady Gaga, Keri Hilson, Ashley Greene, and now Sarah Carter from the new Spielberg series, "Falling Skies". I've met Victoria one day backstage at LA Fashion Week few years a go and I must say she is one cool and talented lady. I'm now pleased to share with Victoria's makeup tips especially for summer.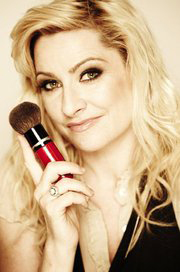 Victoria's TOP TEN Makeup Items
Everyone NEEDS to have at home or in their purse right now!
1. Oil free facial moisturizer I prefer ALBA Oil-free Green Tea Moisturizer, Avalon Organics Lavender Moisture cream for sensitive skin, or BLISS SPA Oxygen +Vitamin C Cream (gel). Any of these will combat dryness without oil and, dare I say, help get rid of most every kind of ACNE in a woman, girl, or man of any age.
On January 22, 2010, The Fashion Group International (FGI) will present the 13th Annual Rising Star Awards in New York City. The Rising Star Awards program was created to recognize emerging talents in the fashion and beauty industries by FGI, a global, non-profit organization with over 5,000 members in the fashion, beauty and home industries.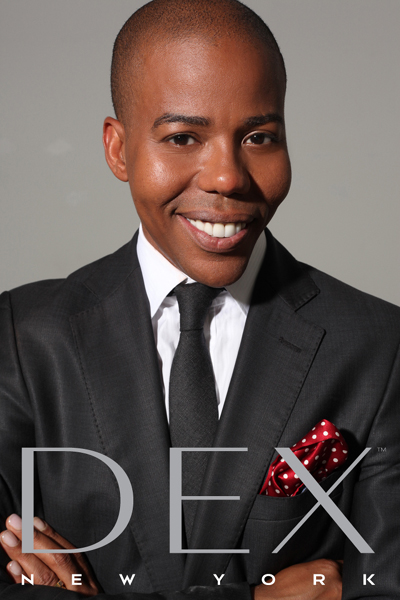 Dexter Phillip
This year, Dexter Phillip of DEX New York, was nominated as a Rising Star candidate for the Beauty Entrepreneur category. Find out why Dex is under consideration to follow brands as Bond No.9 New York, Paula Dorf Cosmetics and last year's winner AromaWear, to become the winner of one of the most prestigious awards in the beauty industry and how his brand concept and products differ from what is already out there in the cluttered beauty market!
Dex Phillip Rising Star Awards Interview
Q. How did you get to where you are today?
Dex: For the past 10 years of my life, the process of creating a beautifully crafted picture and stunning imagery was an everyday inspiration for me. As a stylist for the Ford agency, runway- and fashion-shoot producer and CEO of my own image consulting company called La Mode in New York, I was able to experience the height of fashion and beauty in action on an everyday basis and had the honor of working with the best professional makeup artists, photographers, equipment and tools in the industry. I wanted to bring these inspiring and exciting elements of a runway show, a red carpet moment or a fashion shoot, into one location and have it come alive for any woman who came into the studio. DEX New York Beauty Atrium and Studios, my all-in-one makeup, hair and photography production studio that is open to professionals AND every woman, is my vision and dream enacted.