All Posts Tagged With: "mark Costa Rica Collection"
VIVID COLOR… Vibrant green, electric blue, eye-popping orange – Costa Rica's intense beauty is the natural inspiration behind the latest mark color collection.
mark Eye Exotics Eyeshadow Trio $6 each: A full coverage, powder eyeshadow for your eyes. Whether you want to shade, define, shadow or line, any look can be yours. Create stunning eye looks with 1 color palette. Bold shades that make the perfect eye statement for the season. Available in three gorgeous shades.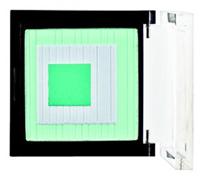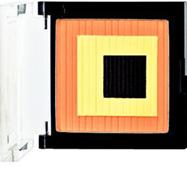 mark Lip Exotics Lip Lacquer $6 each:  A full coverage, wet, high shine, lacquer for lips. Creamy texture glides on lips smoothly….leaving lips looking full and lush. Flavored with mark signature spearmint for fresh, kissable lips. Available in five gorgeous shades.
mark Good Glowing Mosaic Cheek Color $7 each: A super-smooth powder that lets you glow wherever you to want it to go. Whether you want to shimmer or blush the look can be yours. Sold in single-pan format, it can easily be removed/popped into the mark. Favorite Colors Palette, interchangeable with mood or moment. Available in two gorgeous shades.
How to get the look using mark Costa Rica Collection with mark celebrity makeup artist, Mai Quynh:
Click images to below to enlarge!