All Posts Tagged With: "New Sabon Organic Line"
New Sabon Organic Line is scheduled to launch in June 23rd, 2009.
An international line of organic products created with your body in mind, Sabon Organic is a natural fit for your beauty regimen. Sabon Organic is suitable for all skin types and a great base to any perfume or cosmetic due to its subtle apricot fragrance. Be comforted that you are treating your skin well as Sabon Organic is paraben-free, sulfate-free, certified by ECOCERT and environmentally friendly by not testing on animals and using recycled packaging.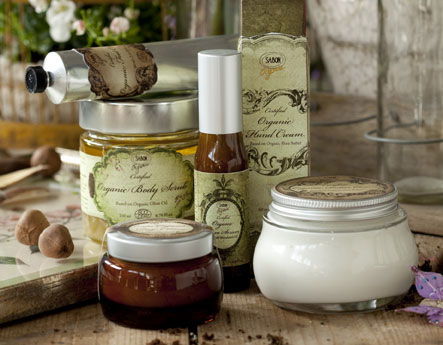 I've tried and fell in love with Sabon Organic Day Cream: This day cream is super hydrating yet not greasy. It is made with organic oils like Macadamia, olive, and jojoba and ideal if you are into green skincare products.