All Posts Tagged With: "Tokidoki"
Sephora's 2010 holiday gift collections are must-have! They make Christmas shopping for your beauty obsessed friends and family super easy and a no brainer.
Sephora Holiday Gift Collections 2010 Marta Walsh's Picks:

Too Faced Enchanted Glamourland ($145 Value), $49
WATCH: 3 Tokidoki makeup Tutorials. Available at Sephora and sephora.com
Tokidoki Makeup Look One: Colorful Smoky Eye
"Right now, it's all about using color to update classic looks – and what's more timeless than a smoky eye? A bold blue creates a sultry and modern smoky eye."-Jose Rivera, Principal Artist, Sephora PRO Beauty Team
Tokidoki is a new makeup line created by Italian artist Simone Legno which has recently launched in Sephora and Sephora.com. This Japanese-inspired beauty collection captures the true spirit of tokidoki: Every day brings another opportunity to dream.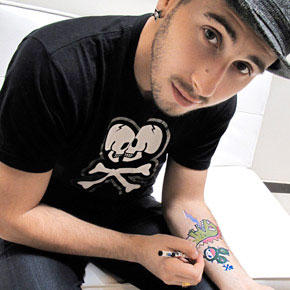 L to R: Simone Legno
Tokidoki, which means "sometimes" in Japanese, represents a hope we all share for moments that might change our destiny. Creator Simone Legno expressed this mantra through his artwork and soon had a "tokidoki" moment himself: In 2003, his work was discovered by the co-founders of Hard Candy Cosmetics, Pooneh Mohajer Arnold and Ivan Arnold.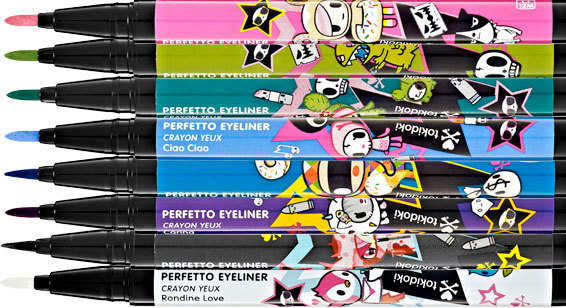 Tokidoki Perfetto Eyeliner (seen in image above), $16: these waterproof, multicolor pens let you do more than just create intense eye looks. Draw your favorite tokidoki character on your skin as body art or use it as an eye liner under Cromatico Eyeshadow to complete your look.