Taylor Swift's beautiful look at last night's Grammy Awards Show turned heads as the star worn her signature, long blonde curly hair in a luminous, deconstructed updo that was fresh and slightly bohemian.
Leading award-winning celebrity stylist Enzo Angileri, who styles looks for a long list of Hollywood A-list clients such as Charlize Theron, Jennifer Lopez and Faith Hill, created the elegantly spirited look.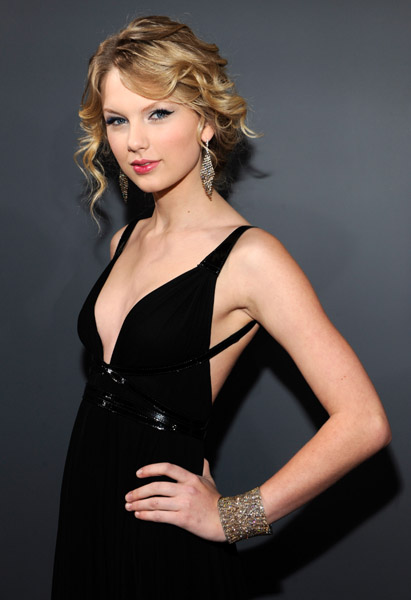 Angileri created the eye-catching style by first using a medium-sized curling iron throughout the hair to create volume at the roots for added lift.
He then used Moroccanoil Intense Curl Cream, a leave-on conditioner enhanced by Argan Oil, on the ends to hydrate, smooth definition and restore hair's elasticity after using the curling iron.
Angileri then asked Taylor Swift to "lift up her face up to the sky" and bring her chin all the way up. He gathered all of her hair together in one, quick movement, and twirled it round, and into place.
He then misted Taylor's hair with new Moroccanoil Gold Glimmer Shine Spray, infused with Argan Oil, from a distance of 10-12 inches, to create a weightless veil of shine on the hair. Finally, hair was pinned in place with 4-5 strategically placed bobby pins.
According to Angileri, "I wanted to create a lightweight look that was unstructured and looked product-free, and used Moroccanoil products because of their remarkable lightness and natural silky-looking shine. Taylor has really beautiful hair and I wanted to make the most of its special texture
and create a unique look to show off her beautiful features.
Products used for Taylor Swift's look: Moroccanoil Intense Curl Cream for beautiful, bouncy, naturally shiny
curls. (MSRP: $30.00 / 10.2 fl. oz.)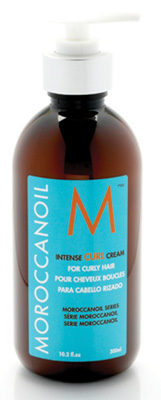 Moroccanoil Gold Glimmer Shine Spray for weightless, natural silky-looking shine. (MSRP: $24.00 / 3.4 fl. oz.)