Gina Brooke Celebrity Makeup Artist and shu uemura Artistic Director personal appearance at Barney's Madison Ave, NYC.
Before embarking on a worldwide tour with Madonna, makeup artist to the stars Gina Brooke will make a rare in-store appearance at Barney's Madison Avenue to share her exclusive beauty tips and tricks with the gorgeous women of New York City.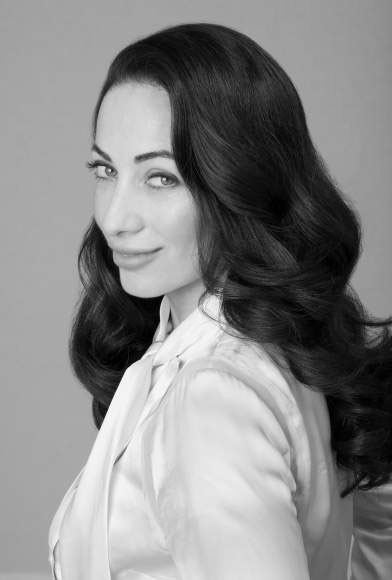 WHEN & WHERE: On June 13, from 11:00 a.m. to 7:00 p.m. Barney's Madison Avenue / 660 Madison Avenue/ New York, NY 10021. Customers can call to book an appointment: (212) 833-2007
Gina will be on hand to meet with clients one-on-one. Gina will assess the makeup needs and create customized looks for each of her clients.
Highlighting the must-have products for the season, including her brand new Tokyo Lash Bar "Lashes in Nature" lashes, Gina will focus on key elements to achieve each client's desired look and will educate each
person on how to produce the same look at home.
More about Gina Brooke:
Gina Brooke is recognized worldwide as one of the most adept, innovative and respected makeup artists in the beauty industry. Sought after by celebrities to reinvent their looks and the media to share her latest tips and tricks, Gina has established herself as one of beauty's foremost trendsetters. Sharing the same makeup philosophy as Mr. Shu Uemura, Gina's mantra is "Never stop thinking, improving, innovating."
When she's not collaborating with Madonna on world concert tours, music videos and red carpet events, Gina can be found creating beauty looks for covers and spreads in magazines such as Vogue, Italian Vogue, French Vogue, W, Harper's Bazaar, Elle, Allure, Glamour Vanity Fair, Glamour and Rolling Stone to name a few.
As Hollywood's go-to artist, Gina has worked with A-listers including Gwen Stefani, David Beckham, Britney Spears, Katy Perry, Justin Timberlake, B.B. king, Bob Dylan, Eva Longoria, Katie Holmes, Marisa Tomei, Naomi Campbell, Cindy Crawford, Giselle Bundchen, Alek Wek, Shalome Harlow, Carolyn Murphy and Kirsty Hume. Gina continues to work and collaborate with the most influential photographers in the industry such as Steven Klein, Patrick Demarchelier, Mert and Marcus, Greg Kadel, Miles Aldridge and David LaChapelle. Her advertising clients include Lanvin, Giorgio Armani, Dolce and Gabbana, D&G, Furla, H&M, Akris, and Pinko.
Gina's success in the beauty industry is a result of her passion for art, life, color, texture and her trademark ability to create flawless skin.
In 2005, Gina was named Artistic Director for shu uemura and has been a consummate beauty expert for and creative force behind the brand thanks to her unique style, discerning taste and passion for making not only her celebrity clients, but consumers alike, the most beautiful they can be.