The show: Abi Ferrin
The Trend: Green or purple pop of color under the eye
The Color Story: Creating a clear color contrast to balance the collection, the makeup look features a champagne lid, green or purple pop of color under the eye, soft, subtle lash, creamy, nude lip and healthy, glowing skin
The makeup look for the Abi Ferrin fashion show was created by Sephora PRO Beauty Team, lead by Jose Rivera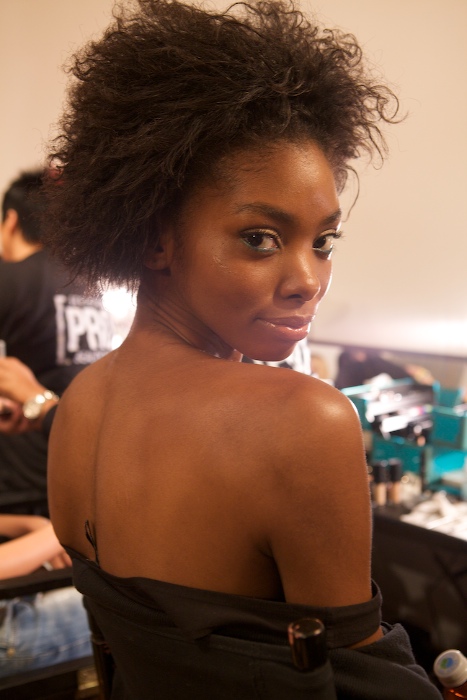 Photography courtesy of Nick Baratta
How to Get the Look:
• Complexion – Sephora Collection Mineral Double Compact Foundation SPF 10 provides buildable coverage and leaves skin with a fresh, luminous finish.
• Eyes – For a light, earthy hue, try the Sephora Collection Colorful Eyeshadow in Creme Caramel 11. Finish off the eyes by adding a fun pop of color to the lower lash line with the Sephora Flashy Eyeliner in Flashy Mauve or Flashy Green.
• Lips – Master the nude lip and achieve the perfect balance between pigment and shine with Sephora Collection Nectar Shine Hydrating Care Lipgloss SPF 8.