All Posts Tagged With: "Bobbi Brown interview with Marta Walsh"
A year or so ago, I was given an amazing opportunity to interview Bobbi Brown, founder of Bobbi Brown Cosmetics. I would love to share my interview with Bobbi with you, just in case you've missed it:)
Bobbi Brown is the queen of makeup. Not only has she worked with an endless list of celebrities as a makeup artist, she is also the brilliant mind behind the ever popular Bobbi Brown Cosmetics. Find out what it takes to be Bobbi Brown!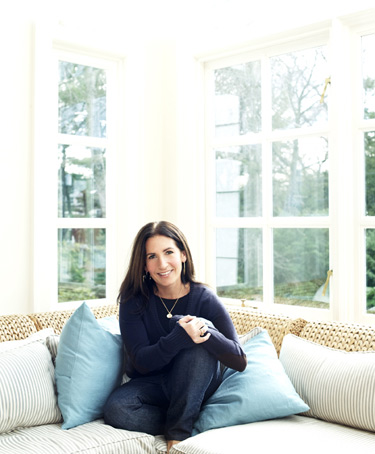 Bobbi Brown
Marta Walsh: When did your interest in makeup begin?
Bobbi Brown: Ever since I was a little girl I was interested in makeup. I used to watch my mother put on her white eye shadow and pale pink lipstick in amazement. When I was young I would paint all of my dolls' faces with makeup, pretending they were real people.
MW: What was your biggest break as a professional makeup artist?
BB: Landing my first Vogue cover with Naomi Campbell.
MW: How was the concept for Bobbi Brown Cosmetics born?
BB: I wanted to create brown-based lipsticks (10) that actually flattered women's lips, rather than looking fake and garish.
I love wearing nude makeup all year around and especially in summer. This is why I'm so excited about Bobbi Brown's latest nude makeup collection. What's so great about nude makeup? Well, I can wear it during the day at work all the way into dinner time. It looks clean, soft, and neutral (goes with any outfit). I can't never get tired of the nude makeup look!
Here the highlights:
Bobbi Brown Nude Eye Palette: Bobbi Brown's newest take on nude makeup—a concept she created. 'Nude makeup doesn't mean monochromatic, barely-there makeup. It means makeup that's right for your skin,' says Bobbi.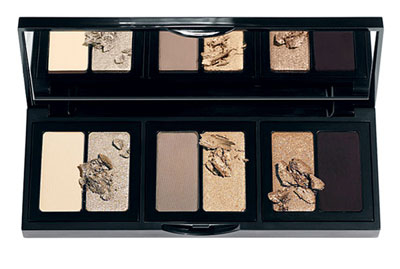 Fall's must-have eye palette takes you effortlessly from day to night with a sophisticated and universally flattering selection of nude shadows in three different textures: soft matte, lightly pearlized and metallic high-shimmer. Three eyeshadow duos come in a customizable 3-Pan Palette, which can also be filled with your choice of any Bobbi Brown eyeshadow or blush shades. Color duos included are Navajo/Pebble, Chino/Beige Linen Wash and Maple Sugar/Caviar. All shades exclusive to this set. SRP: $60.