All Posts Tagged With: "ck one"
Last night at the Metropolitan Museum of Art Costume Institute Gala, ck one color cosmetics official make-up artist Hung Vanngo created Camilla Belle's makeup look using only ck one color cosmetics products.
"We discussed the look for hair and makeup and decided to create a look that was both strong and sexy, with a sophisticated style for the hair and for make-up, beautiful skin, shimmering eyes and dark sexy lips" – Hung Vanngo for ck one color cosmetics
How To Get Camilla Belle's makeup look
Loving the latest from COTY Prestige perfume for this summer. Summer of 2012. I'm a big Calvin Klein perfumes fan. I wear Euphoria and it's one of the most unique scents I find on the market. I once watched a documentary about how Calvin Klein is coming up with their ideas and develop their fragrances.
Ever since that I'm re-assured that they really go through a lot of effort studying what works when it comes to perfumes, i.e. what sexy or not, what smells good. So look out for ETERNITY Summer Calvin Klein, roberto cavalli eau de parfum, CK one Summer Eau de Toilette.
Perfume Reviews
ETERNITY Summer Calvin Klein just smells good, very juicy fruity without being too sweet. Captures the drama of a summer sunset, as it illuminates the sky and glistens across the ocean.
Fashion and music industry insiders came together last night, March 22, 2012, for the invitation-only release party of Dev's highly anticipated new album "The Night the Sun Came Up", presented by ck one color cosmetics, at Le Bain in New York City.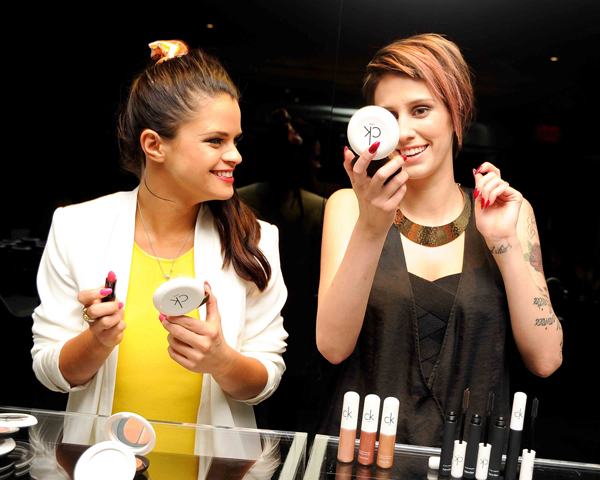 ck one color Cosmetics
The iconic 18 year old ck one brand will expand this spring with the launch of ck one Color Cosmetics, a full line-up of over 130 products that all capture the core ck one brand DNA – authentic, confident, and cool.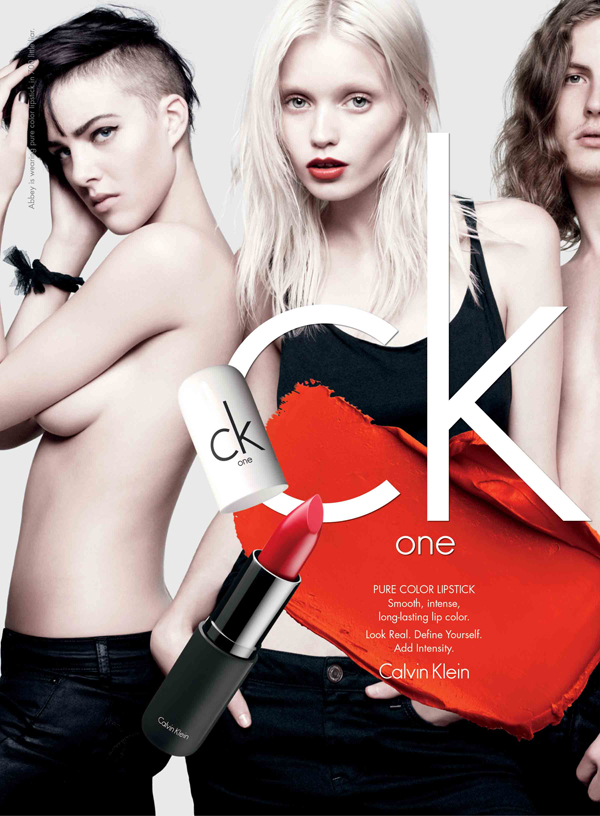 ck one Introduces Color Cosmetics Line / Global Advertising Campaign
IMAGE CREDIT: © 2012 David Sims
This line of affordable designer cosmetics continues the recent expansion of ck one into a lifestyle brand, with jeans and underwear introduced under the name in 2011.
"ck one has maintained its status as an iconic global brand since it first launched in 1994," said Catherine Walsh, Senior Vice President of American Fragrances, Coty Prestige.
TM & Marta Walsh has got the word about the cast of the new ck one shock campaign; supermodel Lara Stone. DJ Alice Dellal, singer/songwriter Sky Ferreira, model/songwriter Ruby Aldridge, supermodel Wang Xiao, model Herieth Paul, boxing champion Robert Evans, model Aaron Frew, model/rapper Yuri Pleskun, musician Ian Mellencamp, artist Viggo Janason, and singer Tomo Aki Kurata.
The iconic unisex fragrance ck one will relaunch later this month with a NEW television and print ad campaign (shot by the legendary Steven Meisel), a beautiful song written by British musician and model Jamie Burke and a special, limited edition fragrance bottle packaged with an mP3 speaker.
About ck one Relaunches with Inaugural Campaign via Women's Wear Daily:
by JULIE NAUGHTON
Posted FRIDAY JANUARY 09, 2009
From WWD ISSUE 01/09/2009
Calvin Klein plans to bring new attention to its CK One franchise with a new TV campaign to be launched Jan. 20. Not coincidentally, it's the same day President-elect Barack Obama will be inaugurated.
"The CK One 'We are one' campaign is inspired by a social movement of people coming together in the spirit of unity," said Catherine Walsh, senior vice president of American fragrances for Coty Prestige, noting the campaign's centerpiece is a song commissioned from British musician Jamie Burke – who appears in the print and TV ads for this campaign, as well as two Calvin Klein Jeans spots. "There is such a natural synergy between the message of the campaign and the essence of our new president's platform that it seemed the ideal moment to share the TV spot. The campaign – and its original song – give voice to an optimistic new generation, that certainly made its voice heard in the latest election. This is a celebration of the power of coming together as one."