All Posts Tagged With: "Fashion"
TM and Marta Walsh has got the word that Riccardo Tisci for The House of Givenchy "…designed all costumes worn by Madonna during her half time performance at the Superbowl on February 5th, 2012 in Indianapolis.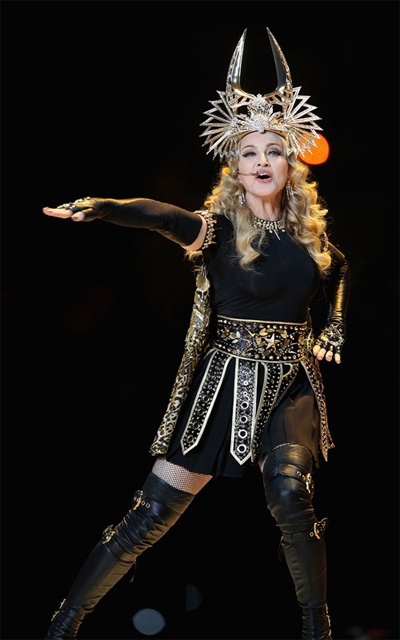 Madonna in Givenchy Haute Couture at Superbowl 2012 half time show Indianapolis, USA
Nicole Miller is proud to introduce her intimate and sleepwear collection for The Carole Hochman Design Group. Over the past 30 years, Carole Hochman has established herself as a pioneer of designing intimate apparel. Now, Nicole Miller will join the exceptional lingerie and sleepwear collections that are a part of the Carole Hochman Design Group including Oscar de la Renta, Ralph Lauren, Jockey and Betsey Johnson.
Sephora is pleased to announce that CFDA award winning fashion designer Prabal Gurung has created the new "cast costumes" for all of its Sephora Beauty Advisors in North America. Reflecting Prabal's fresh, modern aesthetic and incorporating Sephora's signature black and red color scheme, the new designs provide a sophisticated update to the previous uniform that has been utilized since 2001.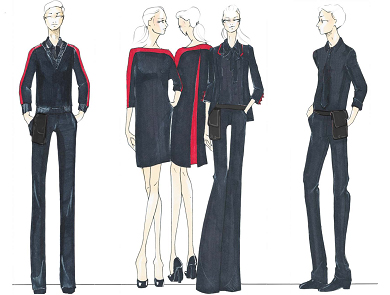 Sephora Reveals New Apparel for All Beauty Advisors Designed by Prabal Gurung
Wow. Vera Wang who is known for designing beautiful wedding gowns and one of the most famous names in the fashion world is looking fantastic in a swimsuit age 62 for Harper's Bazaar. I didn't know Vera was 62! Did you? I mean, that's almost my mom's age. Fascinating for sure. Age is only a state of mind my loves. Do you love?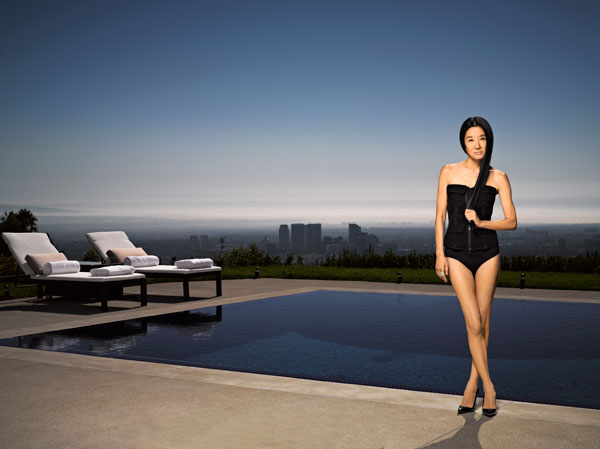 Vera Wang age 62 and fabulous
…photo by  Douglas Freidman for Harper's Bazaar
VERA WANG'S L.A. STORY. "With her new luxuriously minimalist home, Vera Wang, a lifelong New Yorker heads for the hills." By Derek Blasberg  Harper's BAZAAR. Read full story in Harper's Bazaar.
"Exotic beauty, passion and grace…that is the orchid. From its elegant stem to its delicate blossom, the orchid is the most coveted flower on Earth and is the inspiration for Georges Hobeika's Spring-Summer 2012 Couture collection."
Introducing Georges Hobeika Couture Spring/Summer 2012 Collection
Today at Pier 57 in New York City, January 25, 2012, Ashley and MaryKate Olsen and fellow jcpenney design partners Cindy Crawford, Martha Stewart and Nanette Lepore joined jcpenney CEO Ron Johnson and President Michael Francis for the official unveiling of the brand's fresh new look!
Ashley and MaryKate Olsen
One of the biggest surprises came via video with the announcement from the brand's newest partner Ellen DeGeneres. The renowned television personality explained her excitement to return to jcpenney, the place of her first job, and help the brand with its relaunch.
For fall 2012, Tracy Reese offers an optimistic color palette of vibrant tomato, juniper green and lemon enlivening neutral browns, grays and black.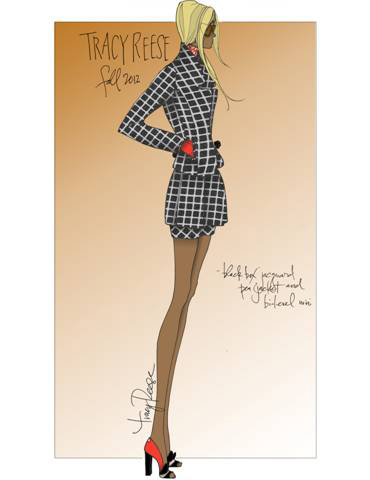 Tracy Reese Fall 2012 Fashion Week
After watching Midnight In Paris by Wood Allen I'm all about the 1920s golden days and of course style. Why I absolutely LOVE Madonna's dress at the premiere of the film W.E. last night, 1/23/2012, in New York City. I want it:)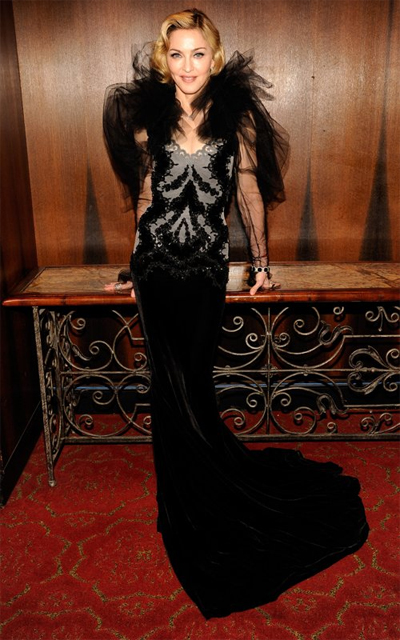 Madonna film & fashion
The House of Temperley launches 'ALICE by Temperley, Talent'; a seasonal project debuting with Pre Fall 2012, aimed to support and cultivate young and upcoming talent through the collaborative creative medium of film. The brainchild of Alice Temperley, the project seeks to nurture and promote raw talent to a wider audience, merging fashion with art. WATCH: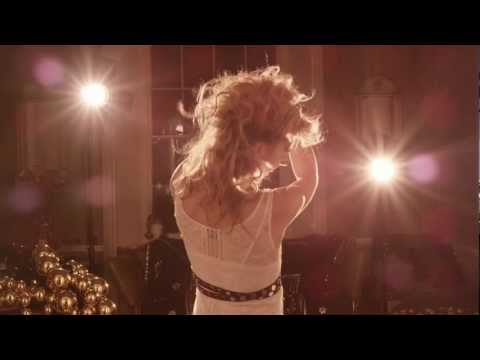 ALICE by Temperley London fashion
Crazy, Stupid, Love. actress Analeigh Tipton attended the Emmy Rossum and Nicole Miller-hosted Flaunt dinner looking tres chic in Alice Yim. 
Analeigh Tipton in Alice Yim at the Emmy Rossum and Nicole Miller-Hosted Flaunt Dinner, Beverly Hills, CA – 1.18.12
About Alice Yim
Tipton chatted and posed with Shameless star Emmy Rossum in the marine Alice Yim 'Willow Romper'. Other celebrity guests in attendance at the Thompson Hotel fete included…