All Posts Tagged With: "Rose Byrne"
Sneak Peek: Harry Josh, John Frieda International Creative Consultant, will be working with Rose Byrne who's nominated for her role on Damages for The 67th Annual Golden Globe Awards. Josh will be creating Rose's hairdo. Talking Makeup is excited to share with you some of Harry's hair prepping tips pre-Globes!

Rose Byrne as Ellen Parsons in Damages on FX
Rose Byrne's "pre-Globes" prep:
"To ensure Rose's hair is looking vibrant, smooth and full of shine on Sunday night, I gave her a deep conditioning treatment last week. This kind of treatment hydrates the hair and restores body and smoothes texture to damaged strands."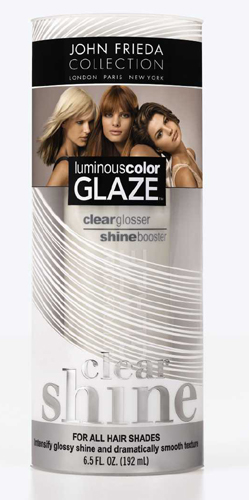 At last night's Emmy Awards, the stars were out in full force flaunting their eye-catching styles on the red carpet. Today, Harry Josh, John Frieda International Creative Consultant, shares his styling secrets with easy-to-use tips and tricks to achieve Rose Byrne's award night look.
Last week, Harry gave Rose this ultra-chic collar bone-length cut to accentuate her bone structure and play up her youth. "Since her dress was so elegant, I wanted to create a simple and chic look for Rose," said Harry. "I knew that leaving her hair down to showcase her new cut would do just that."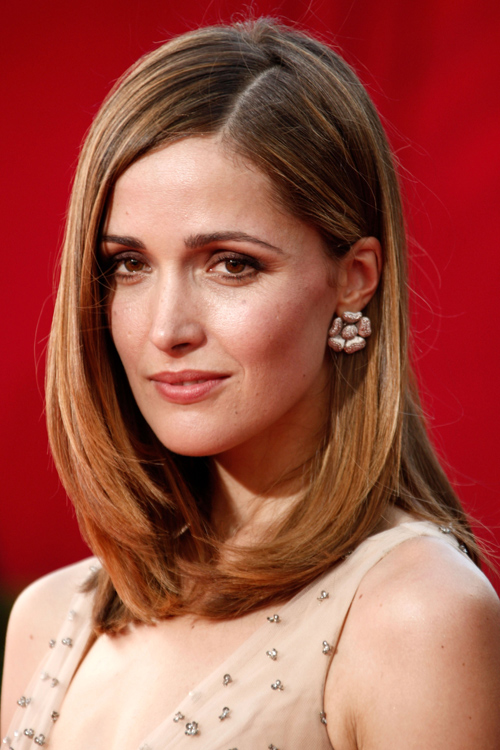 Since it was such a hot day in Los Angeles yesterday, Harry began by applying John Frieda Frizz-Ease Original Formula Hair Serum to Rose's soaking wet hair to ensure her style remained frizz-free and polished throughout the night.
 EXPERT TIP: "By infusing soaking wet hair with a dime-size portion of Frizz-Ease Serum, you can block frizz that is caused by humidity and fend off flyaways before they start, paving the way for smooth, flawless style," said Harry.
Attending for Damages, actress Rose Byrne hairstyle looked stunning at the 2008 Emmy Awards. Rose Byrne's hairstyle was created by Hairstylist, Adir Abergel for Fekkai.
THE LOOK: Old Hollywood loose finger waves accented by modern braids in the back that
 were intertwined into a low twist that rested at the nape of the head. The look came together beautifully with a little homage to the 20's and a
lot of the now.
HOW TO GET ROSE BYRNE'S HAIRSTYLE LOOK: Start by applying FEKKAI COIFF BOUFANT LIFTING & TEXTURIZING SPRAY on the
 roots and blow dry hair straight using a natural boar bristle brush.
 Create a strong side part. Then using a 1″ curling iron, curl the side
 bang and pin it into a pin curl.
 Once finished pin curling the bang, take a 1″ section from the top of the 
head and make a tousled french braid and twisted it into a low knot at the
 nape area. Pin in place. Finish the look with FEKKAI SHEER HOLD HAIRSPRAY and GLOSSING SHEER SHINE MIST to give it some sheen.
THE PRODUCTS ALL BY FEKKAI:
 Coiff Bouffant Lifting & Texturizing Balm, Glossing Sheer Shine Mist, and Sheer Hold Hair Spray.