All Posts Tagged With: "Vanessa Hudgens Got Bangs"
Vanessa Hudgens was spotted recently with a new hairstyle: bangs! I find bangs a bit tricky on me, but they look great on Vanessa! Maybe because she is simply gorgeous? umm…that helps:)
On a different note, Vanessa Hudhens, High School Musical star,  just landed a role as a hooker in the upcoming Zack Snyder movie, "Sucker Punch."
Tell Marta Walsh what you think: Do you love Vanessa Hudgens' new hairdo? Would you be considering a Vanessa Hudgens inspired makeover in your next visit to the hair salon?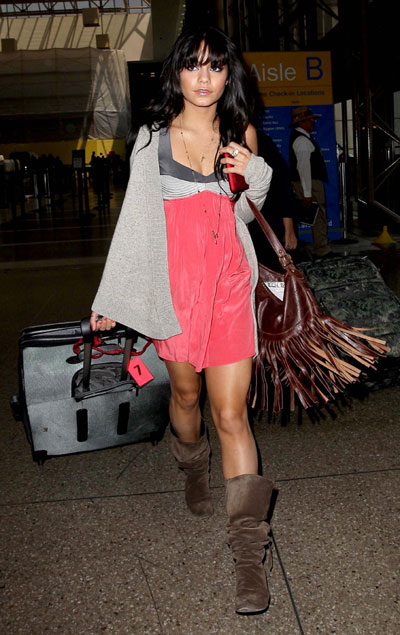 Celebrity image via: celebrity-gossip.net