Few months ago I interviewed for Beauty Interviews the multi-talented host, actress and singer Layla Kayleigh from the hit MTV series "America's Best Dance Crew" with Randy Jackson (airs Thursdays at 10pm ET/PT).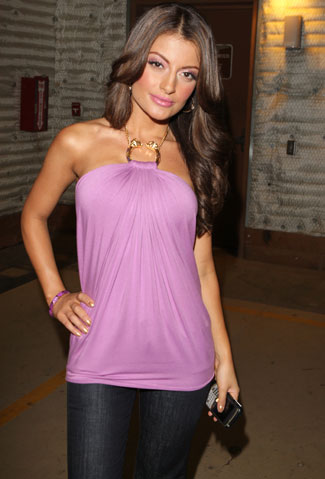 In the interview, Layla Kayleigh talks to me about some of her best kept beauty secrets, the two women celebrities she finds most beautiful, her favorite way to relax, and why does she think Randy Jackson the executive producer of "America's Best Dance Crew" on MTV is so amazing.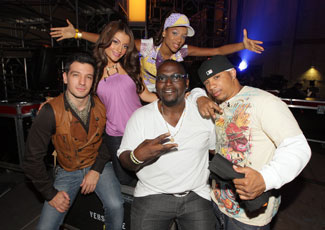 I keep my hair beautiful thanks to…
"Enjoy" is a line that I absolutely love because it's Sulphate-free, which is awesome- I'm a huge fan. Kerastase is also fantastic, they have this amazing hair oil that works wonders and doesn't make your hair greasy (especially for people with ethnic or coarse hair like myself).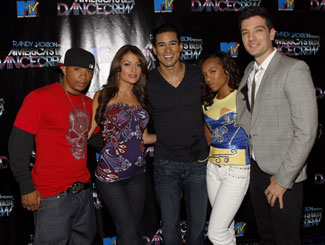 My favorite skincare products are…
There is a spa in LA called Vera Bella- they have a green tree oil moisturizing gel I use- it's awesome because it helps get all the impurities out of my skin. I also love Decleor Rose oil, I use it at night and my skin is super soft.
I get my eyelashes looking long, full, and sexy using…
It's genetics! They were so long when I was younger I used to cut them! Now I love them, but there is a mascara I live by- "Voluminous" by L'Oreal- it's cheap, better than anything I've tried and lasts all day without flaking.
The best lip-gloss I ever owned…
"Tangerine" by Bobbi Brown- best color ever!
My signature fragrance is…
Something light and clean. CK One or Cool Waters for women by Davidoff
The one beauty product you will always find in my purse is…
My Shu Uemura eye lash curler!
My number one beauty secret is…
Moisturize moisturize moisturize!
The celebrity I find most beautiful is…
Salma Hayek- usually actresses are not as perfect in person, but when I met Salma, I couldn't stop staring at her! The woman is flawless. Her inner beauty and intelligence are captivating. She's very classy and I respect that. Christie Brinkley is another woman I admire; she's aged graciously and when she smiles she lights up the room. I love that about her.
My favorite way to relax…
Turn off my phone and spend time with my dogs…I love to drive around and contemplate the blessings in my life
I am currently working on…
"America's Best Dance Crew" on MTV every Thursday night at 10pm. Randy Jackson is our executive producer, and he has been amazing. He is extremely hands on/ involved and really cares about the show. We have such an outstanding cast and crew that I'm just happy to be part of such an awesome show that I'm also a fan of!
It was great to discuss beauty secrets with Layla make sure to check out America's Best Dance Crew official website: www.mtv.com/ontv/dyn/dance_crew  and also Layla's own website www.laylakayleigh.com